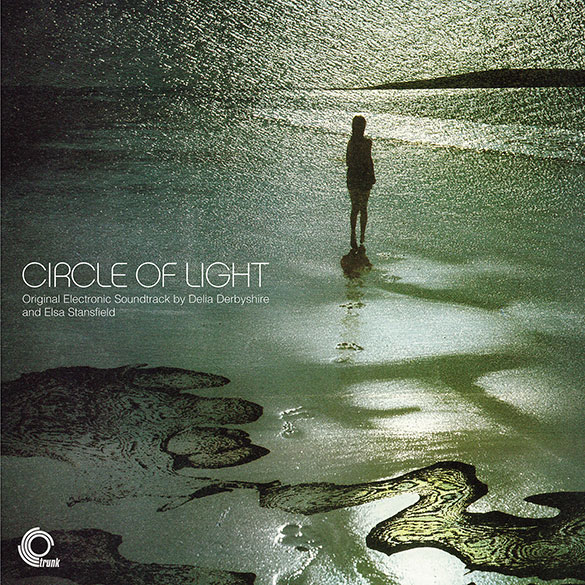 Delia Derbyshire - Circle Of Light
Soundtrack to a 32 minute colour film shot in 1972 by Anthony Roland, featuring the photography of Pamela Bone. Groundbreaking work by Derbyshire! Anthony Roland was overwhelmed by Pamela Bone's extraordinary images, printed on glass slides, of exotic landscapes and nature scenes and proposed to work, together, on the film Circle Of Light.
For a soundtrack Roland commissioned Delia Derbyshire (moonlighting from the Radiophonic Workshop). They had recently met via designer Lucienne Roberts, and with the help of artist Elsa Stansfield  Derbyshire brought together numerous elements for the soundtrack.
The narrative is controlled by Roland's signature slow tracking style; he suggested a soundtrack made by with calming drifts across glorious, intense images of beaches, trees, forests – landscapes and still lives too, with gradual mixes and all perfectly accompanied by Derbyshire's collaborative electronic soundtrack with effects.
Although made in 1972 it feels staggeringly contemporary today. Derbyshire followers will immediately spot the characteristic use of her "lampshade" sound, but here it's subtly and unexpectedly interwoven with field recordings and full of most unusual – proto "ambient" ideas and techniques. Roland brought together two women who were pioneering in their chosen fields and employed similar techniques of sampling, mixing and alteration to create new and different results.
Medium: CD
Related Products