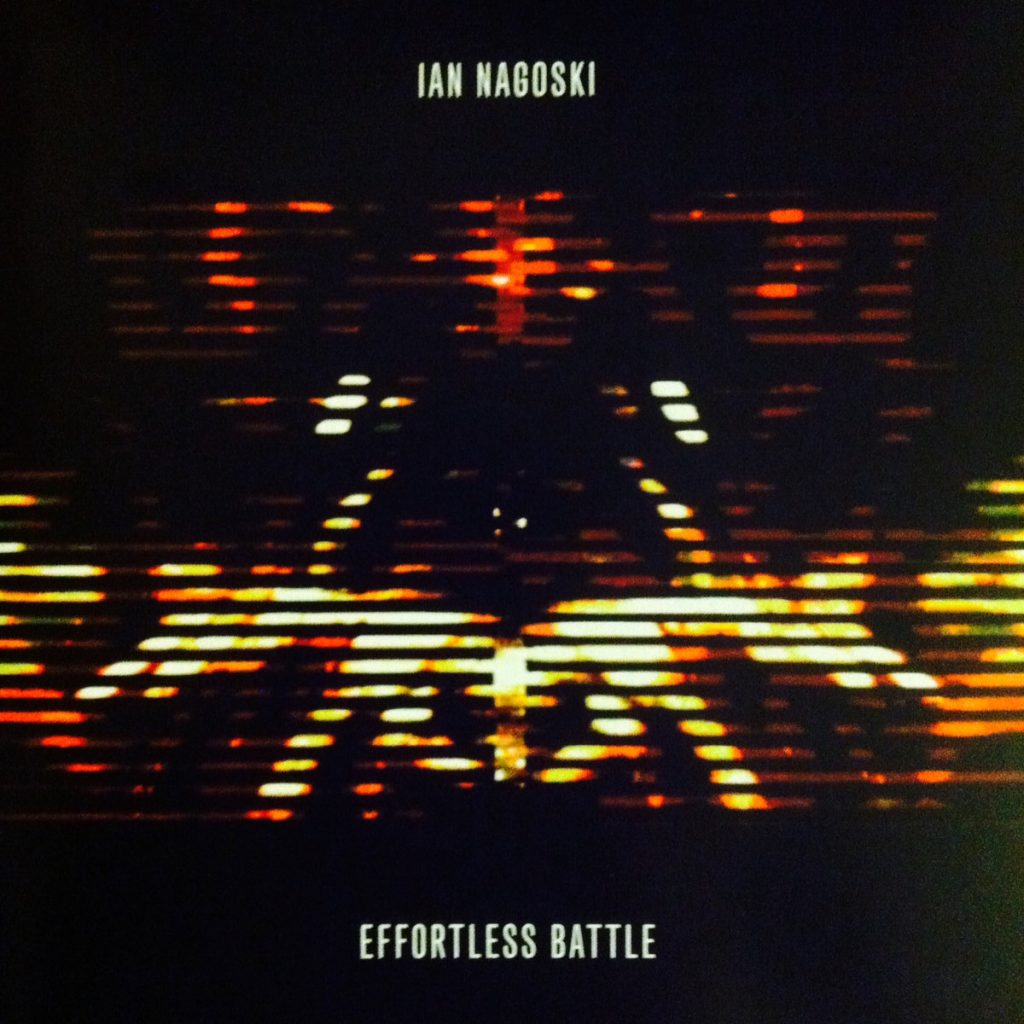 Ian Nagoski - Effortless Battle
These pieces were composed for a film by Catherine Pancake in 2010, from which a few stills are visible in the cover design. This film is on YouTube in two parts if you want the complete experience!
Two tracks make up the work:
1. Effortless Battle 31:37
2. Ripped Steam Hinterland 14:11
The music is very aptly described by Jon Dale for Dusted Magazine: "… a weighty mass of, for want of a more perspicacious term, drones which fluctuate subtly, sounding out angel-sigh tones that shiver with mysterious energy, like a bank of humming harmoniums heard through the never-ending cycle of an electric fan. [ … ] Effortless Battle shifts through several distinct zones. An opening gambit posits a sweeping electronic tone that phases in increasing speed, before it is subsumed under the weight of Nagoski's dense processing hum. As the piece gathers momentum it fires off rounds of warm electronics that are imbued with an emotional depth that transcends the sterility of so many similar productions. The ace up Nagoski's sleeve may well be his ability to create works that are rich in formal qualities, yet which never obfuscate emotional content.
Ripped Steam Hinterland restricts its sonic material to sounds sourced from Daniel Conrad's Wild Wave instrument. It may lack the heavy air of Effortless Battle, but this sequel is as affecting, in its own way, more austere, perhaps. The piece works more by implication, by hinting at what could be happening beyond the immediate frame."
Also featuring Twig Harper, Carly Ptak, Daniel Conrad, Andy Hayleck and Mr. Recorded himself, John Berndt.
Medium: CD
Related Products