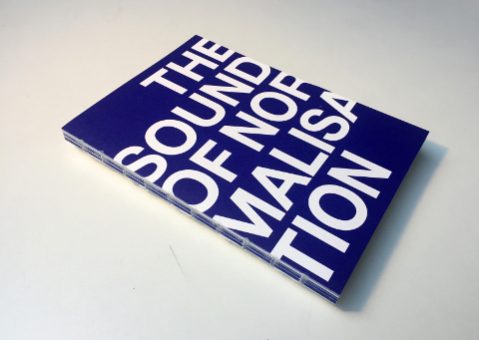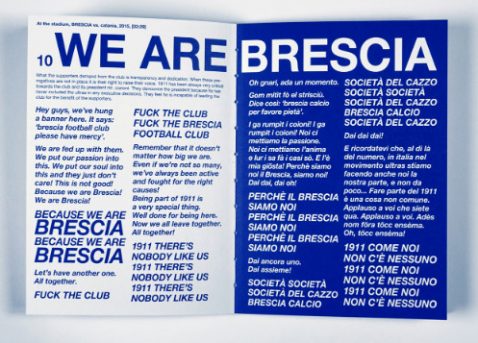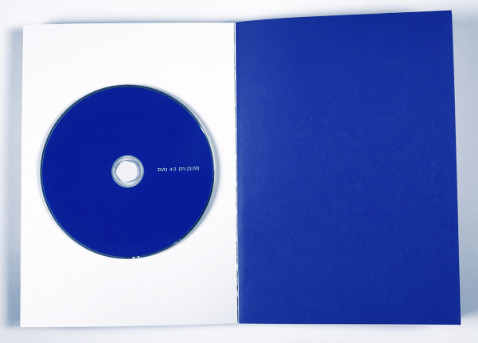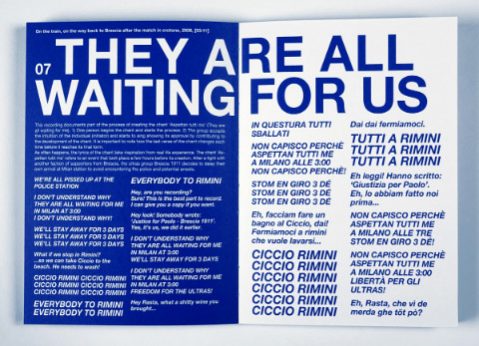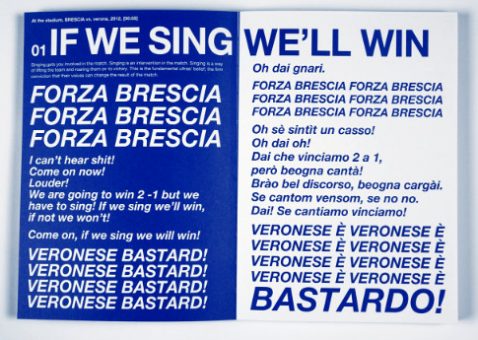 Davide Tidoni - The Sound of Normalisation
Sound artist Davide Tidoni has been researching football supporter subculture since early 2000 and chose the scene in Brescia, the town where he himself grew up: more specifically the ultras group Brescia 1911. The overall research concerns the nexus of public space, social performance and surveillance in contemporary Italian football.
Relations between sound production and space construction are investigated especially in the light of dynamics of social control adopted in football grounds in the last years.
Tidoni's research wants to trace mechanisms of social interaction and aesthetic creation and contribute to a better understanding of sound's function in group formation and collective identity, as well as how sound performance and social repertoire evolve in relation to public security measures, crowd regulation and space control.
In 2015, a first concrete materialization of the project was exhibited at ARGOS, centre for art and media, Brussels. In 2018, the final version of the project was presented at GET SOME CHALK ON YOUR BOOTS! an exhibition and conference organized by SARU at Oxford Brookes University.
This publication is a collection of audio recordings that documents the sound culture of the Ultras group BRESCIA 1911 in relation to modern football and the wave of repressive measures targeted at organized supporters groups. The recordings were taken over a period of 15 years and cover: 1) creation, uses and meanings of the chants 2) group principles and collective identity 3) audience participation and the process of social exclusion from the stadium 4) police repression and the political implications of the chants 5) the evolution of the drumming in relation to the drums ban-order of 2007. Each recording comes with a short introductory text and is presented as a video with subtitles.
There is also a vinyl publication called Ultras Mashup.
Published in 2018, 60 pages, offset print, dimensions: 15×21x1cm
Recordings, video, & texts: Davide Tidoni
design: Marzia Dalfini & Davide Tidoni
audio-video format: dvd & .mov/.wav download link
Publisher:
SARU
/ viaindustriaesono
Medium: Book + DVD
Related Products