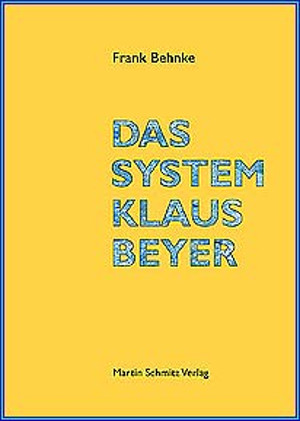 Frank Behnke - Das System Klaus Beyer
'Das System Klaus Beyer', also written by Frank Beyer's manager, Frank Behnke (with a little help from a few friends). The book focuses on the many aspects of making art, by following the career of candle maker turned cult figure, Klaus Beyer. Paying attention to all Beyer's arty efforts: performing his own German translated versions of Beatles songs,
including full Beatles albums in German. Klaus Beyer as film maker,
author, performer, compiler of tape recordings or 'fifth Beatle',
is described in all its details, spread over 35 chapters. The book
should provide you with all the answers related to the origins of
art. The majority of the fully illustrated chapters include coffee
table discussions with the artist, the author and their friends on
the many aspects of Beyer's art forms (colouring, Super-8 films,
video). German language.
Medium: Book
Related Products