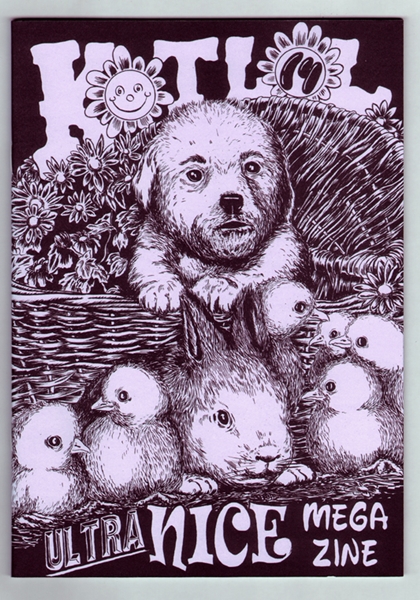 Kutlul - #14
Another batch of quirky illustrations and comics compiled by Joost Halbertsma and Dirk Verschure. Don't let the charming cover fool you, these guys are not in the world to please.
With Lilli Loge, Marcel Ruijters, Emil Korngold, Mykle Hansen, Argibald, Martien Bos, Crippa Almqvist, Marc van Elburg, Vanita en Johanna Monk, Bas van Tuijl, Mustafa Kandaz, Dr. H. Neipold, Vera Bekema, Al Burian, Marc Kolle, Christopher Sperandio, Ewan Cameron, Mat Pogo, Japio de la Hiti, Teddy T en Glenn Peeters, Daniele Murtas, Markus Lesmeister, Andy Leuenberger, Adrian Abudraham
and of course the editors themselves.
A5, stapled, 64 pages.
Medium: Magazine
Related Products