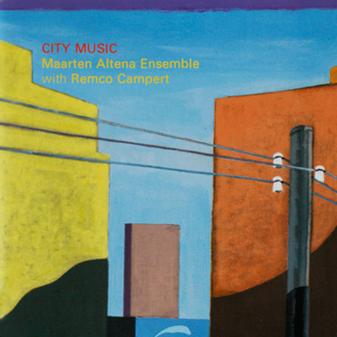 Maarten Altena Ensemble with Remco Campert - City Music
By now a historical recording, with poet/eminence grise Remco Campert doing his thing, taken to a new level by the cream of Dutch avant-garde musicians.
Campert wrote the lyrics to four songs which are partly recited by himsef and partly sung by the fantastic mezzo-soprano Jannie Pranger. The pieces meditate on music in the city. Not so much the music heard in a city, but the music made by it.
Remco Campert – voice
Maarten Altena – double bass
Peter van Bergen – sax & clarinets
Walter van Hauwe – blockflutes
Wiek Hijmans – guitars
Christel Postma – violin
Jannie Pranger – voice
Michiel Scheen – piano
Michael Vatcher – percussion & dulcimer
Wolter Wierbos – trombone
Medium: CD
Related Products