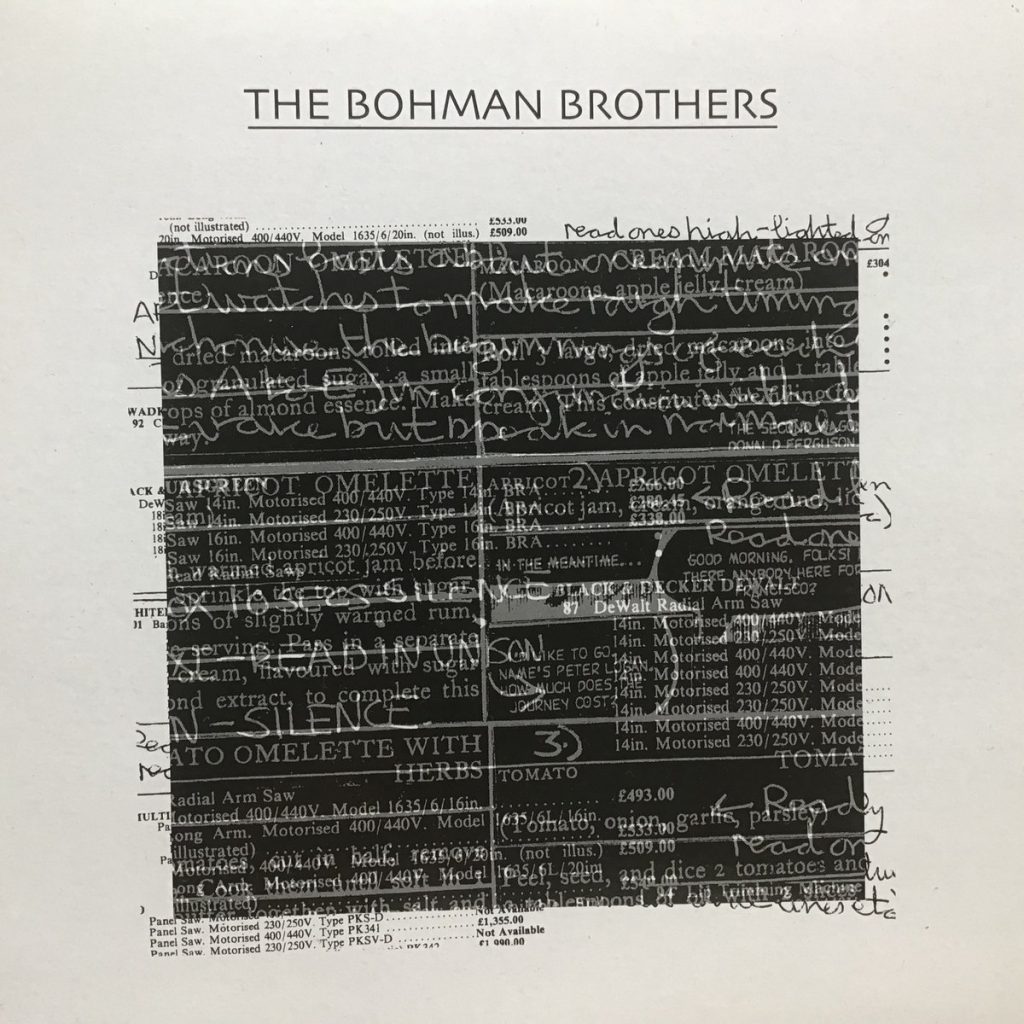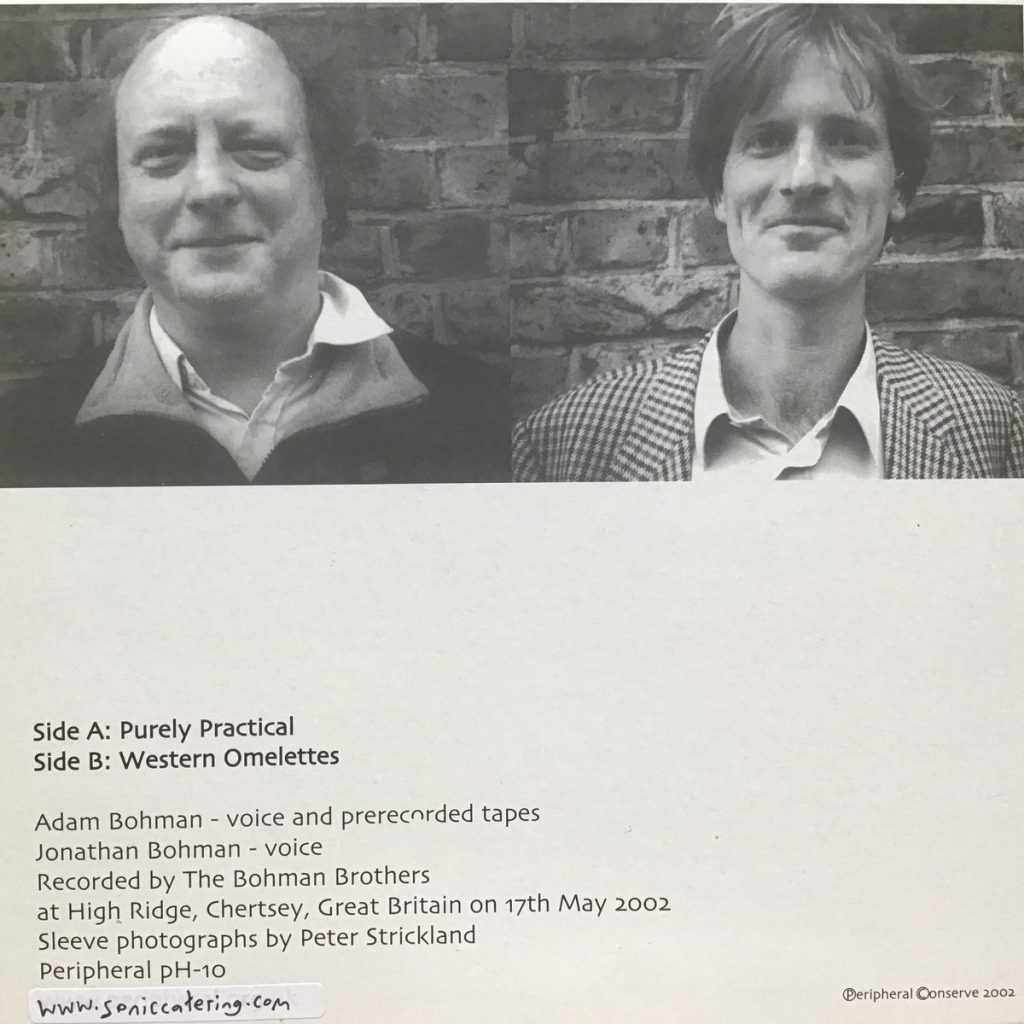 The Bohman Brothers - Purely Practical
Lovely little record on Peter Strickland's label! With the Bohmans doing what they are best at. Adam Bohman: voice and pre-recorded tapes, Jonathan Bohman: voice.
".. one of the best sounding poetry jukebox records since Henri Chopin stopped cutting them. One side has one Bohman reading catalogue descriptions of table saws while his brother tries to disrupt his concentration with taped and/or live interjections that would throw most grown-ups out of whack.The flipside is a layered collision of taped sounds, and disparate spoken bits, that sounds like a couple of guys trying to keep their card game focused while the cruise ship they're on is burning and sinking around them.It's a top-notch release and quite different from the instrumental work for which I'd thought these two were better known.Nice cover graphics, too."
Byron Coley in The Wire magazine.
1. Purely Practical      06:20
2. Western Omelettes 05:34
Only 150 of these were pressed. Cover art by Strickland himself.
Medium: 7"
Related Products