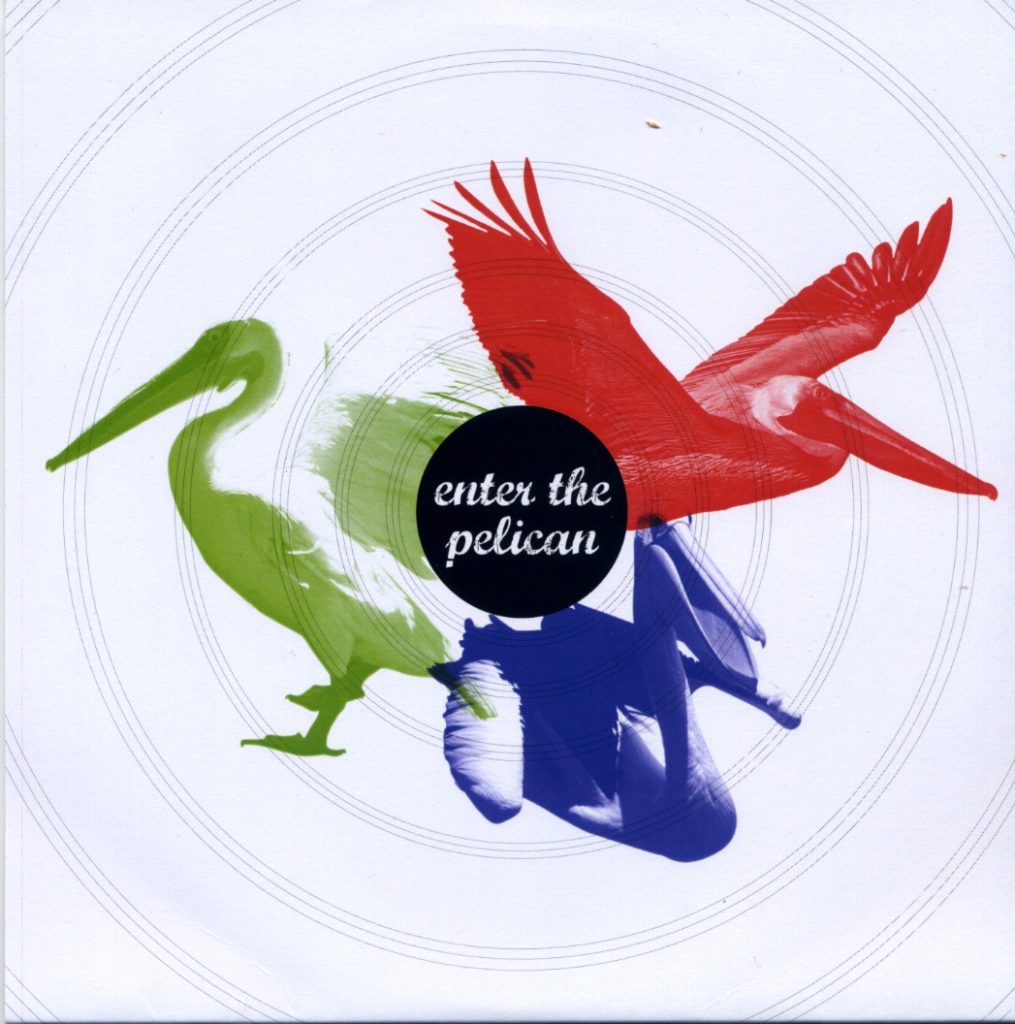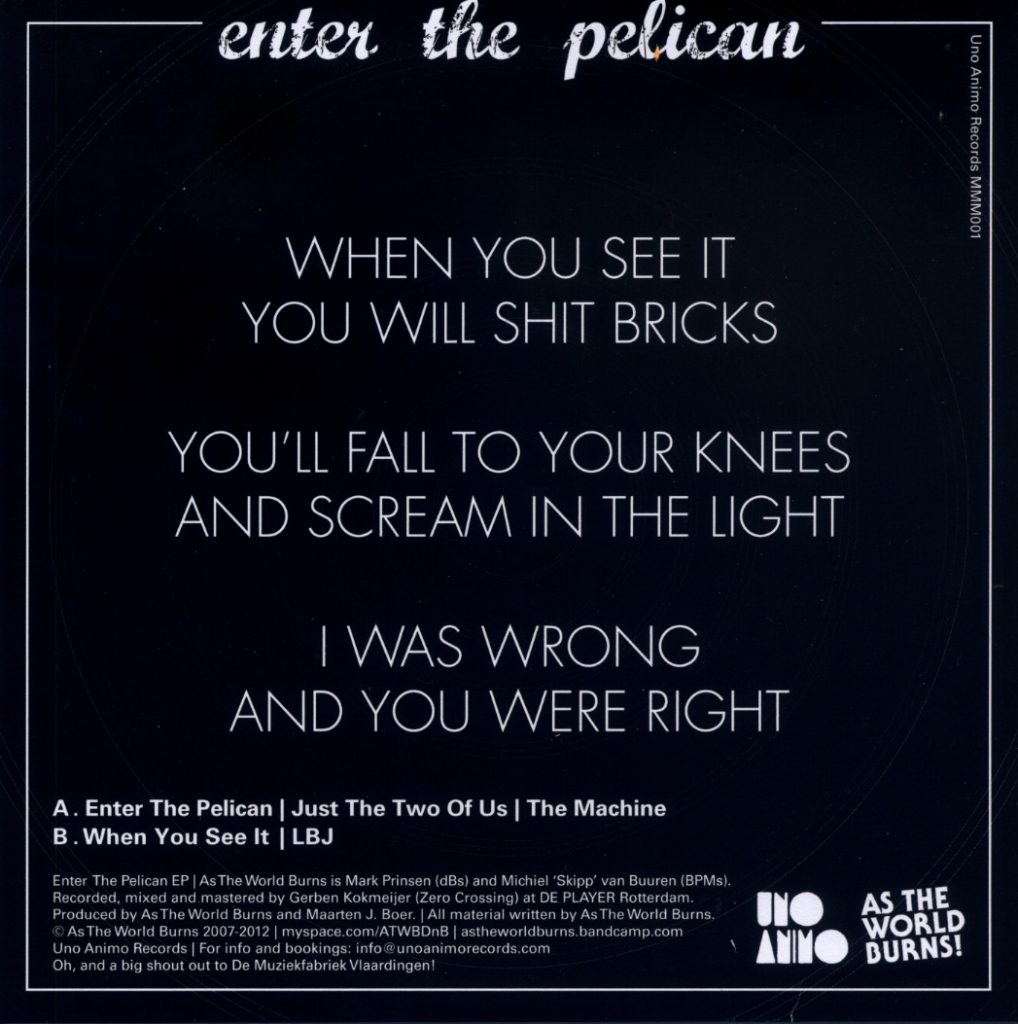 As The World Burns - Enter the Pelican
As The World Burns is Mark and Skipp. A two man noise-machine, a drummer too fast for his own good and an egomaniacal bassist with way too much overdrive pedals!
Taking after Lightning Bolt and Motörhead they make stop-at-nothing, and deafeningly loud songs with no room for guitars!
This vinyl single from 2012 includes a download code and a nice sticker.
Side A: 1. Enter The Pelican / 2. Just The Two Of Us / 3. The Machine
Side B: 4. When You See It / 5. LBJ
Medium: 7"
Related Products