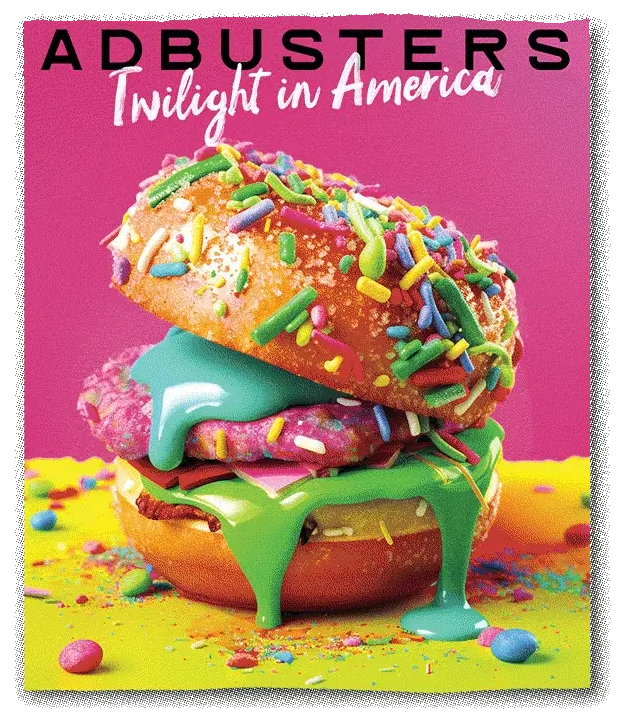 Adbusters - # 167 – Twilight in America
America is all dressed up with nowhere to go — exporting a virus of individuality more deadly than Covid to the rest of the world. All the revolutionaries are burned out — every moment of time monetized.Meanwhile, in China, we watch the steady, methodical rise of a 21st century Hitler. World leaders flock to China just like they flocked to Germany 80 years ago.
Can we leap over both of them, and forge a third path through the perilous years ahead?
Featuring:
Democracy of Autocracy? (excerpts from The Authoritarian Century by Chris Ogden)
Excerpts from "Saving Time – Discovering a Life beyond the Clock" by Jenny Odell, from "towards a Leisure Ethic" by Stuart Whatley
.. and of course the amazing grapics, spoof adverts and biting manifestoes that Adbusters are famous for.
Extraordinary size.. 33 x 28 cm.
Medium: Magazine
Related Products