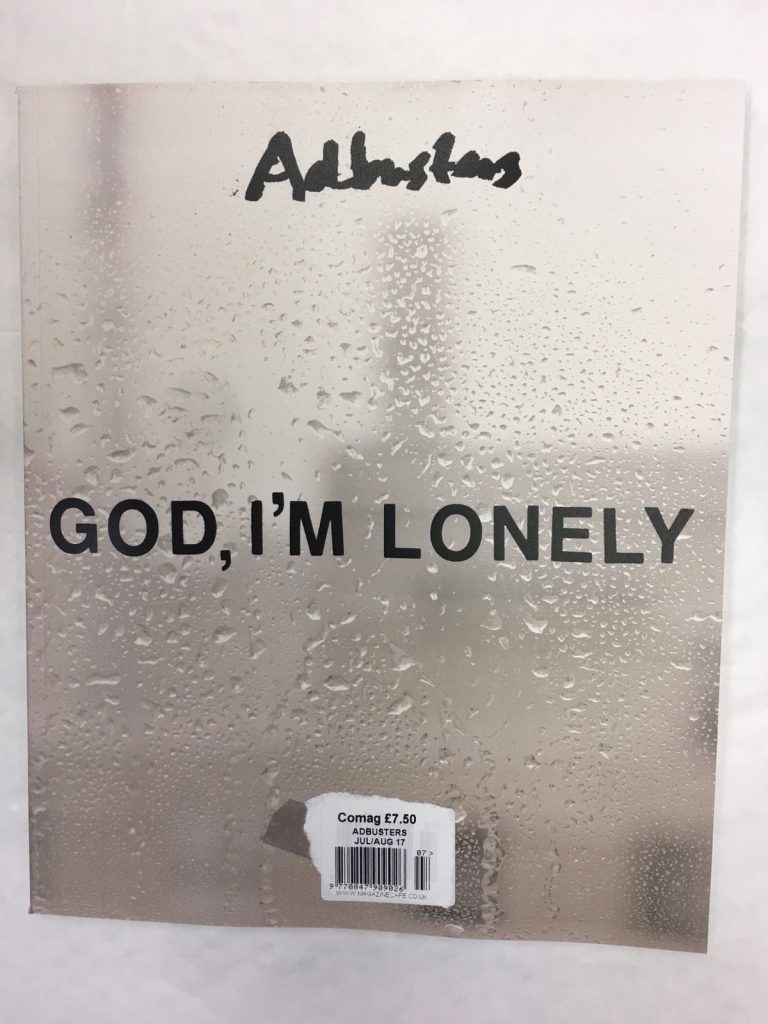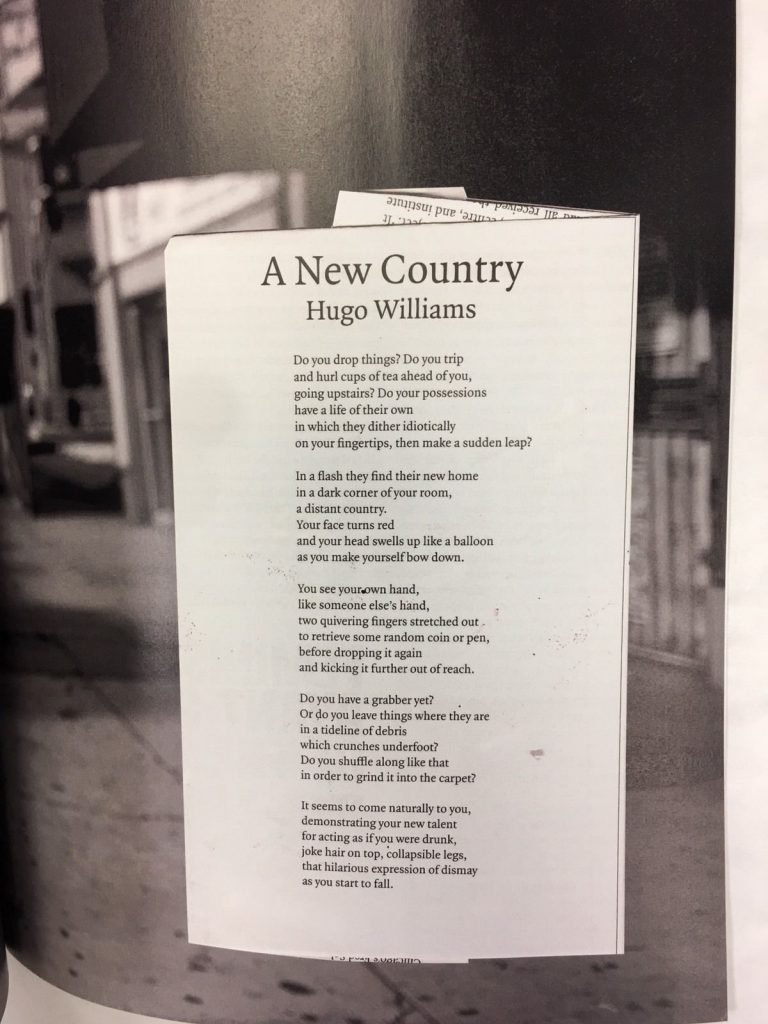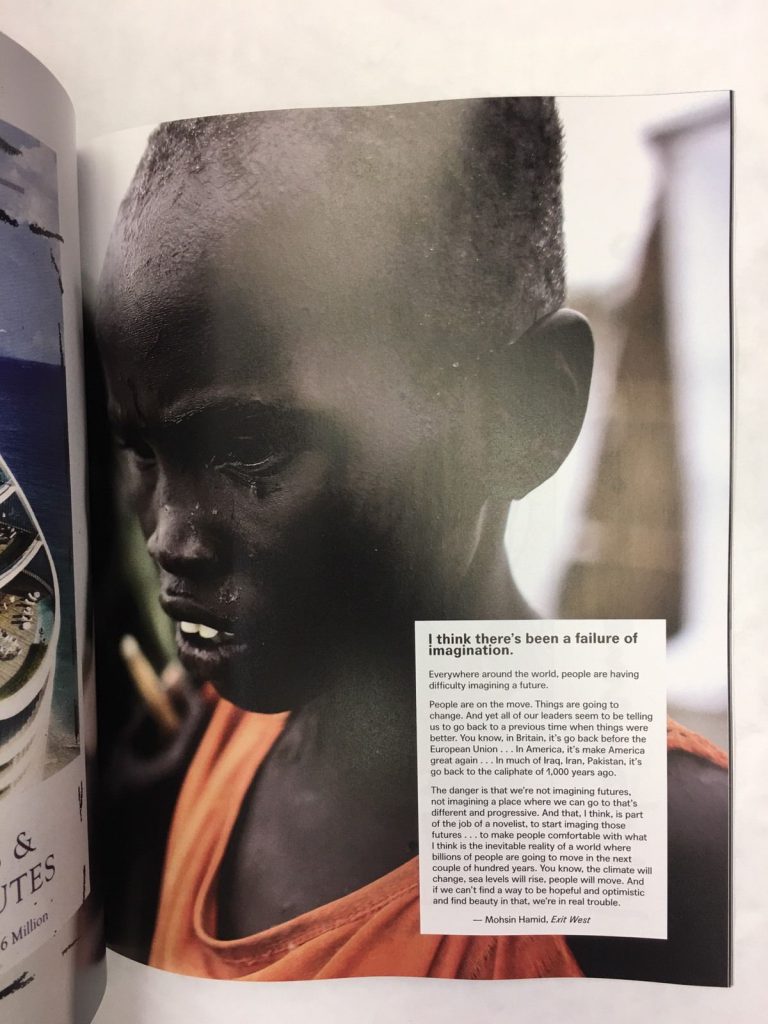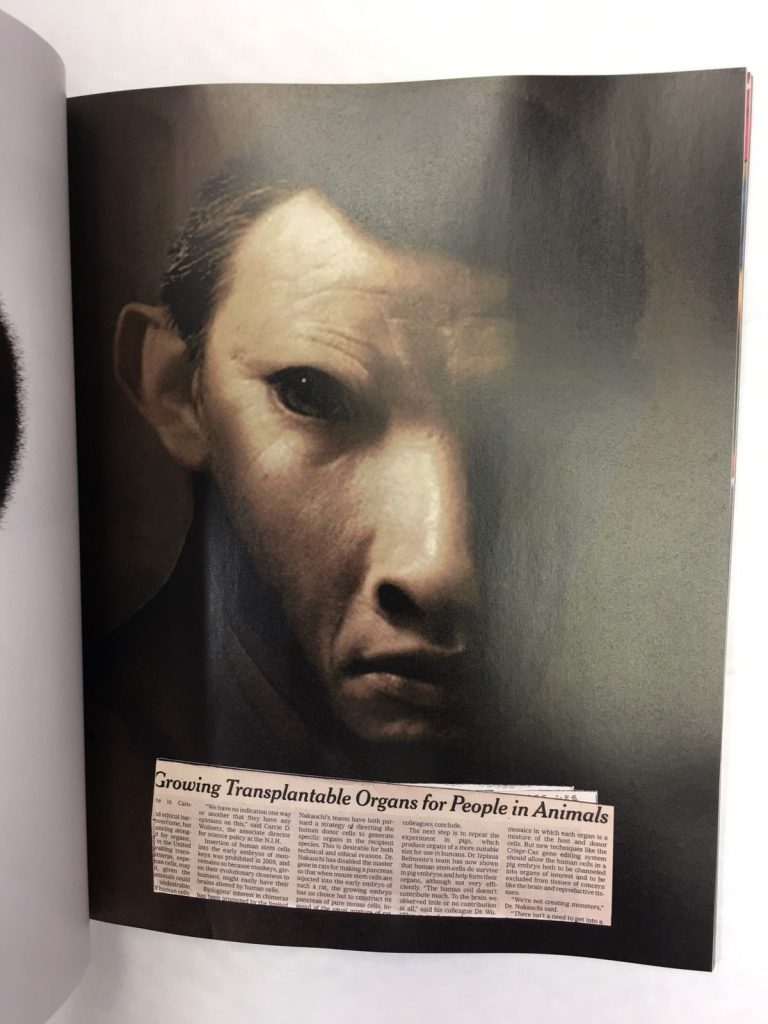 Adbusters - UK Edition # 132
Agoraphobia – ag·o·ra·pho·bi·a – noun – an extreme fear of being in crowds, public places, or open areas, sometimes accompanied by anxiety attacks. Caused by alienation, separation, and technology invading our everyday lives and becoming our only friend.
AB 132 is your fieldguide to these lonely times. As we witness the destructive capabilities of humanity, Adbusters dishes up memes and counter-memes to smash the cage of our imprisonment. Opposites come crashing together: love and war, hope and despair, wealth and poverty, virtual and real, the right and the left. It's time to connect, time to smash our technological crutches and breathe, once again, in the open air.
Featuring:
– a review of Wolfgang Streeck 's How Will Capitalism End?: Essays on a Failing System
– excerpts from Yuval Harari's recent book Homo Deus: A Brief History of Tomorrow
– a Field Guide to a New World Order by editor in chief Kalle Lasn
and more art, poetry, essays and revelations that may just help set you free.
Medium: Magazine
Related Products