You cannot add that amount of "Music and words" to the cart because there is not enough stock (0 remaining).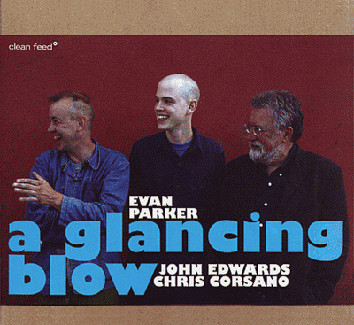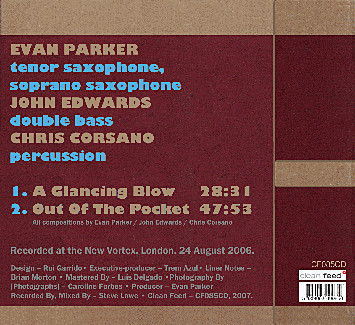 Evan Parker, John Edwards and Chris Corsano - A Glancing Blow
An Evan Parker album with a new star of the drum kit, Chris Corsano, and one of the most intriguing bassists to emerge in the last few years, John Edwards? "A Glancing Blow" is destined to make history. The instruments are the same of Evan's "classical" trio with Barry Guy and Paul Lytton, but the approach is quite different. The master saxophonist uses his trademark multiphonics and circular breathing techniques in a surprising, new context that only such resourceful musicians could provide.
Medium: CD
Related Products