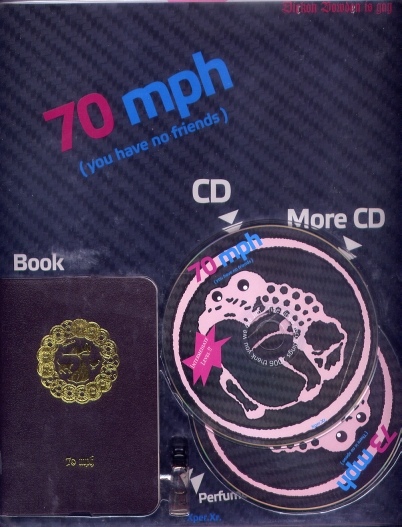 Xper Xr - 70 mph (You Have No Friends / 73 mph (There Is No Spoon))
A rather strange package.. with a sort of drivers' license and a miniature bottle included, and two CDs. What's on it?
'..Imagine the ferocious power and sound of a race tuned engine harnessed and
channelled into the creation of the ultimate anti-music matter. The band initially intending to use a formula 1 engine they had to
settle for a precision engineered honda superblackbird engine which can achieve 13000 rpm and with near instantaneous throttle response makes it the ideal production engine to play music with.'
Dixit an exper xr expert…
Rumour has it that this is  an Chinese experimental industrial noise-rock musician who emerged in musically
conservative Hong Kong in the eighties.
Between 2000 and 2012, he lived in London and then moved back to Hong Kong, but left this curiosum as a souvenir..
Medium: CD Box
Related Products