You cannot add that amount of "# 77" to the cart because there is not enough stock (0 remaining).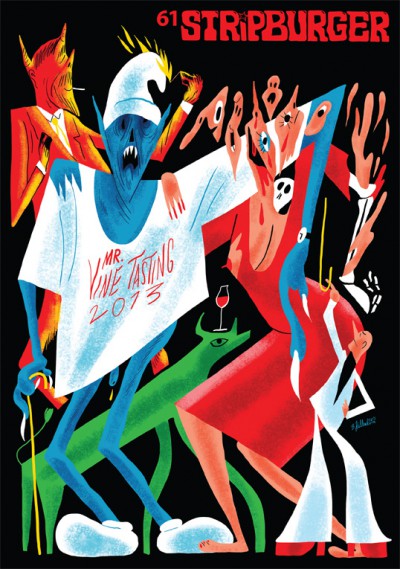 Stripburger - # 61 (May 2013)
In Slovene and English. This magazine shouts 'alternative!' For starters it's rooted in the Slovenian comics scene. But it aims to be a multinational platform for all types of graphic narratives. And so it comes with an insert with English translations of the editorial, interviews and articles on the artists featured. This issue has a special block on Norwegian artists, which is celebrated by including 33 pages in colour (as opposed to the usual 8). Inga Saetre, Sindre Goksoyr, Christopher Nielsen, Bendik Kaltenborn, Lars Fiske, Martin Ernstsen, Anna Fiske, Kristoffer Kjolberg and Jason are responsible for the Norwegian flavour of this magazine. The theoretical section is devoted to the theme of love, like how to bring a love story across in the barest of images. One of these examples features an account of a doomed love in 6 allegorical illustrations and the other "It was written" explores the theme in a single-panel comic strip. All this and fine artwork too!
Medium: Magazine
Related Products