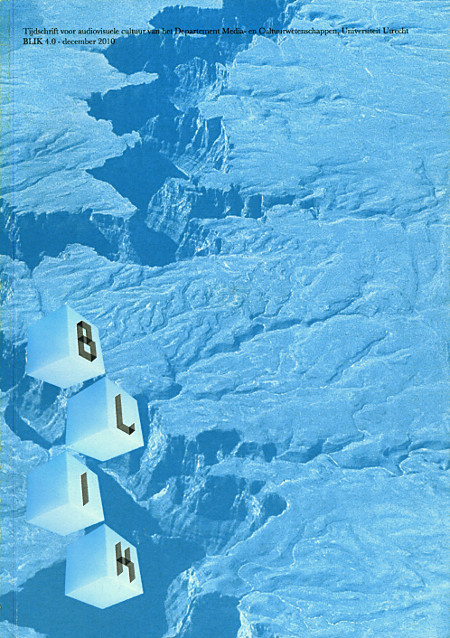 BLIK - 4.0
Partly in english, partly in Dutch, the latest issue of the student journal for audiovisual culture of the Department Media and Culture Studies of Utrecht University.
Edith van der Heijde: Een Klinkende Adaptatie: onderzoek naar plaats van filmmuziek in adaptatietheorie
Judith Kohlenberger: Rolling Faster than a White Wall. Revising romantic aesthetics in CRUEL INTENTIONS.
Wytze Koppelman: Rethinking the Aura as Theoretical Operator
Jos de Mul: De wereld als database (interview)
Daniel Vis: Uit de leunstoel gegrepen: filosofisch grasduinen door de kunst
Max Urai: Death of a Salesman (column)
plus photographs and illustrations.
48 pages, paperback.
Medium: Magazine
Related Products