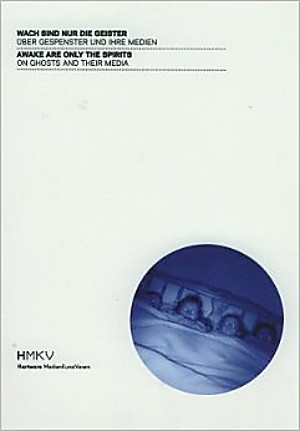 Various Authors - Wach sind nur die Geister / Awake are only the spirits
Catalogue (bi-lingual) of the of the exhibition 'Awake Are Only the Spirits' – On Ghosts and Their Media, held at and organized by Hartware MedienKunstVerein in Dortmund in 2009, about the presence of the supernatural, the manifestations of spirits, and (trans)communication with the beyond facilitated by technical media.
The exhibition is based on the audiotape archive of Friedrich Jürgenson who discovered the so-called Electronic Voice Phenomenon (EVP) in 1959. Taking as starting point the lively interest shown in the subject by contemporary artists, the show aims to tell a 'ghost story' that explores the question of why, for all our enlightenment, irrational capabilities are regularly ascribed to the new media and technologies of a given time – for instance, the ability to act as a channel for messages from the beyond.
All of the projects by the twenty-two international artists participating in the exhibition question in some way or another the existence of ghosts, they explore the integration of new media and technologies in spiritualist contexts, make visible or perceptible the invisible and trace the political implications as well as the aesthetics of such contemporary trans-communication phenomena.
Publisher:
HMKV
/ ISBN 978-3-86895-041-0
Medium: Book
Related Products