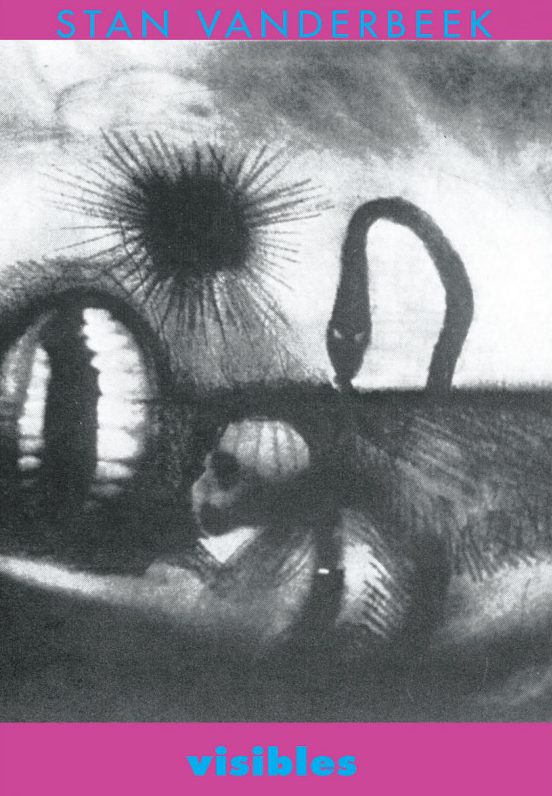 Stan Vanderbeek - Visibles
VanDerBeek was a visionary well before his time. His early collage animation was created in the spirit of the Surrealist and Dadaist work of Max Ernst, but with a wild, rough informality more akin to the expressionism of the Beat Generation. (Monty Python animator Terry Gilliam quotes VanDerBeek as being one of his earliest sources of inspiration). His utopian experiments in expanded cinema included building a dome theatre with dozens of projectors and creating computer animated films and holographic experiments with Bell Labs. In the 1970s he designed global fax murals, steam projections, and interactive television programs.
Film Listing:
Science Friction (1959, 10 mins) /
A La Mode (1959, 7 mins) /
Breathdeath (1963, 15 mins) /
Poemfield N°2 (1966, 6 mins) /
Achooo Mr. Kerrooschev (1960, 2 mins) /
See Saw Seams (1965, 9 mins) /
Panels For The Walls Of The World (1967, 8 mins) /
Oh (1968, 9.30 mins) /
Symmetricks (1972, 6 mins) /
Special Features;
Vanderbeekiana (1968, 28 mins) A portrait of Stan Vanderbeek at home and in his MovieDrome.
Medium: DVD
Related Products