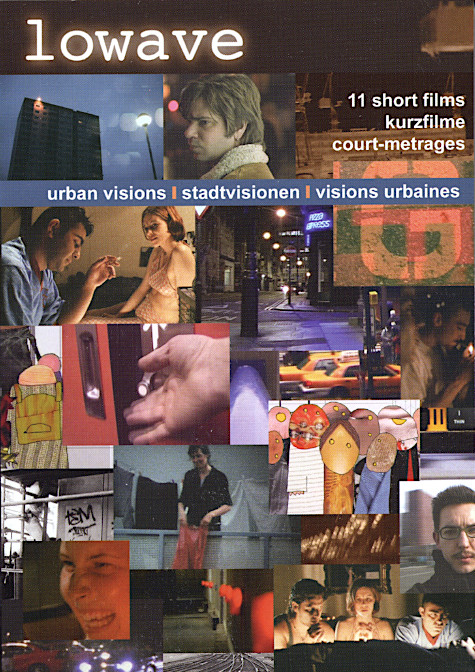 Various Artists - Urban Visions
11 short films from London, Paris, New York, Helsinki, Milan and elsewhere, presenting different visions of urban life as art, fiction, and social commentary. These films will take you, beyond borders, to discover urban subcultures under a new light. Urban Visons includes both the extraordinary as well as the perfectly ordinary. It's about everyday life, real and unreal, as seen through the eyes of independent and cutting-edge film-makers with a dedication to form, rhythm, and color. These works are witness to a new wave of film as art without limits of creativity and style and free of technical and financial constraints. Urban Visions proves that now just like the big city, anything is possible.
Films included are: Push directed by Gorka Aguado Spain, Experimental, 2001 / One Last Thing directed by Hilton Earl (United Kingdom, Narrative, 2001) /  Fausse Solitude directed by Pierre-Yves Cruaud (France, Experimental, 2000) / Der Letzte Flug directed by Lombardi Clan (Germany, Narrative, 1999) / Pako directed by Nosfe (Finland, Experimental, 2001) / Hi-Fi directed by Sean Baker (USA, Narrative, 2001) / Novanta directed by GG Tarantola (Italy, Animation, 2001) / When the Floor Became the Ceiling directed by Rudolf Buitendach (South Africa, Narrative, 2001) / Raus Aus Seinen Kleidern directed by Corinna Schnitt (Germany, Experimental, 1998) / Promenaux directed by Stefano Canapa (Italy, Experimental, 2000) / Strip Mall Trilogy – Part 1 directed by Roger Beebe (USA, Experimental, 2001).
Medium: DVD
Related Products