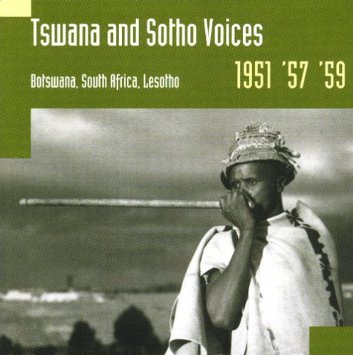 Various Artists - Tswana and Sotho Voices
Botswana, South Africa, Lesotho, 1951-'59, recordings by Hugh Tracey.
Zulu singing may be well known nowadays, but the voices of two neighbouring peoples – the culturally and linguistically connected Sotho and Tswana – have until now remained out of the spotlight. Their singing of songs of great beauty is both powerful and moving, often of ancient origins and containing much wisdom. And their voices are also very present in the festive ditlhaka reedpipe ensembles and eerie lesiba mouthbow songs, included in this unique collection of beautifully recorded music. Twinned with our other South African album 'The Nguni Sound' SWP 020 – this is South African roots music!
swpws
Medium: CD
Related Products