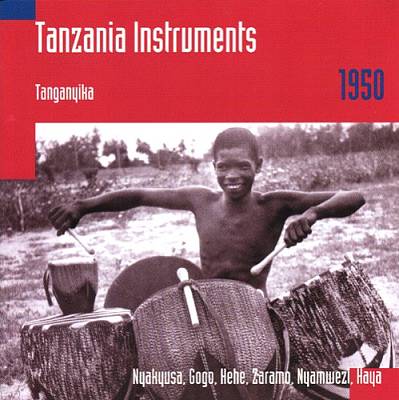 Various Artists - Tanzania Instruments
Tanganyika 1950, recordings by Hugh Tracey.
Features master-musicians playing some of the many instruments that were to be found in this large country, in both instrumental tunes and in accompaniment of songs. The dark rumblings of the nanga trough zither, sparkling likembe notes, deep drumming, flute laments, panpipes – from the northwestern corner near Lake Victoria to the musical melting pot of Zanzibar. A journey of highlights only.
swpws
Medium: CD
Related Products