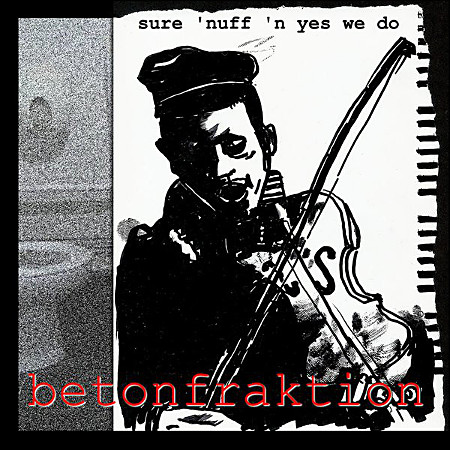 Betonfraktion - Sure 'Nuff 'n Yes We Do
Sure 'Nuff 'n Yes We Do is a collection of four dirty, experimental noise rock tunes that should have a warning sticker stuck to them saying: "Warning! Only play on extreme high volume!" Betonfraktion is one of those bands that make it all sound easy, but when you take a closer listen you'll notice that nothing in these songs is as simple as it seems. Not all that much of a surprise with a conservatory-schooled guitar player and a professional drummerista on the pots. Betonfraktion might initially sound like some spontaneous music eruption, but every tone is composed, organized and precisely placed.
According to Tjeerd van Erve from the Luifabriek.
Medium: CD EP
Related Products