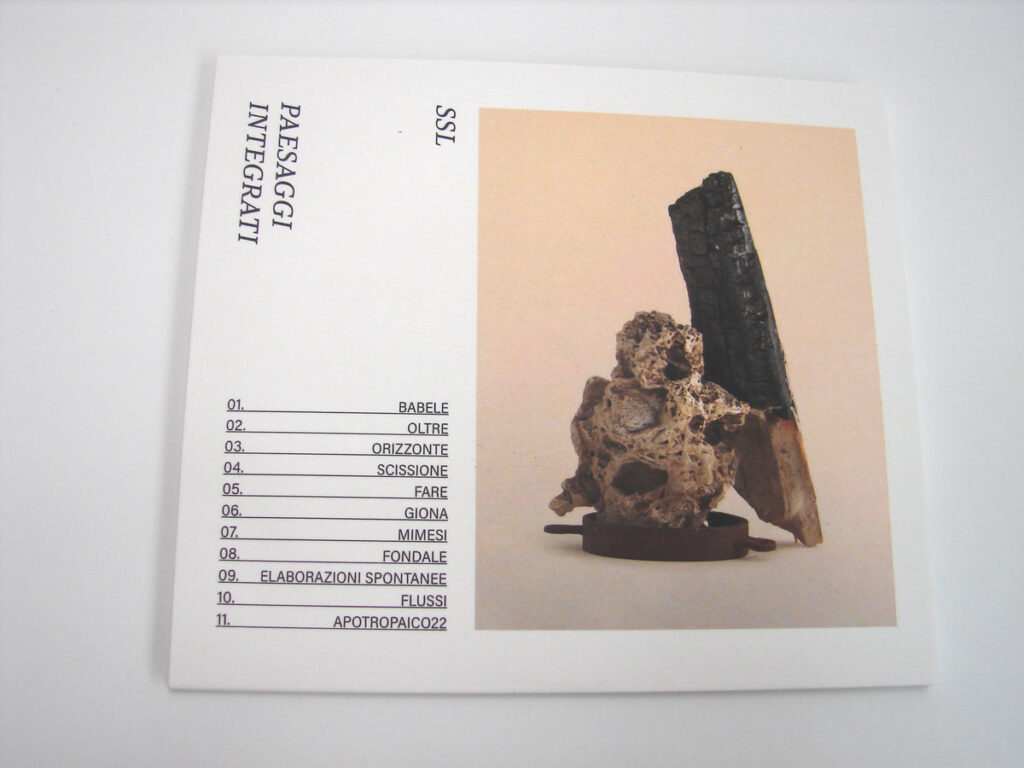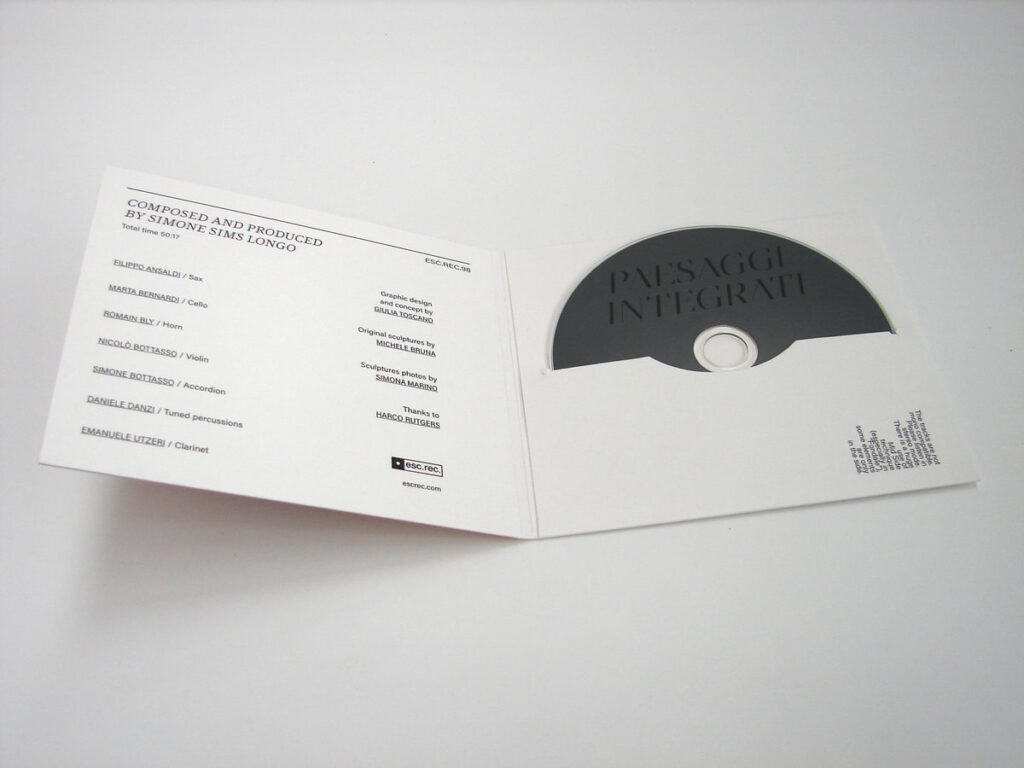 Simone Sims Longo - Paesaggi Integrati
Paesaggi Integrati is somewhere between computer music, Electro-acoustic and techno, due to a love of rhythm and a desire to deconstruct the structures of club music. An album that weaves relationships between different planes and sound materials: details of acoustic instruments, concrete processed sound, digital synthesis and soundscapes. The pieces develop a dualistic game between recorded acoustic instruments and programmed instruments through orchestral libraries, resulting in a crystal clear and sometimes hyper-realistic sound. A path on the edge of genres that uses the integration of field recording as a tool to build organic sound scenarios used in opposition, overlap and coordination to the rhythmic design and synthetic elements.
Depicted on the cover are temporary sculptures by the artist Michele Bruna built for the occasion with objects found in nature.
"Please note that these tracks are not mono compatible. Please listen in stereo mode. There is a huge use of Mid Side technique (especially in Fondale), some elements are only in the side."
11 tracks, total time 50:17 mins.
Composed and produced by Simone Sims Longo
Graphic design and concept by Giulia Toscano
Filippo Ansaldi: Sax
Marta Bernardi: Cello
Romain Bly: Horn
Nicolò Bottasso: Violin
Simone Bottasso: Accordion
Daniele Danzi: Tuned percussions
Emanuele Utzeri: Clarinet
Medium: CD
Related Products