Out of stock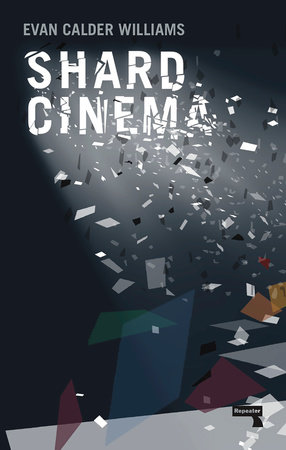 Evan Calder Williams - Shard Cinema
Shard Cinema tells an expansive story of how moving images have changed in the last three decades, and how they have changed us along with them, rewiring the ways we watch, fight, and navigate an unsteady world.
In a set of interrelated essays that range from the writings of early factory workers to the distributed sight of contemporary surveillance, Williams argues for deep links between the images we see and the hidden labors frozen into them, exploring how even the apparently trivial or spectacular carries unique opportunities to detect the processes and social frictions of their making. Spanning film, video games, radical history, architecture, visual effects, and war, the book crosses the twentieth century into our present to confront a new order of seeing and making that slowly took shape: the composite image, where no clean distinction can be made between production and post-production, filmed and animated, material and digital. Giving equal ground to costly blockbusters, shaky riot footage, disaster photography, and early cinema, Williams leads us from the computer-generated "shards" of particles and debris to the broken phones screen on which we watch these digital storms, looking for the unexpected histories lived in the interval between.Evan Calder Williams is a writer and artist. He is the author of Combined and Uneven Apocalypse and Roman Letters, and his essays have appeared in Film Quarterly, Mute, The New Inquiry, La Furia Umana, World Picture, and The Journal of American Studies, amongst other publications. He is part of the editorial collective of Viewpoint Magazine and is a founding member of Thirteen Black Cats, a research and production collective for moving images. He teaches at the Center for Curatorial Studies at Bard College.
Paperback, 244 Pages, published 2017.
Medium: Book
Related Products