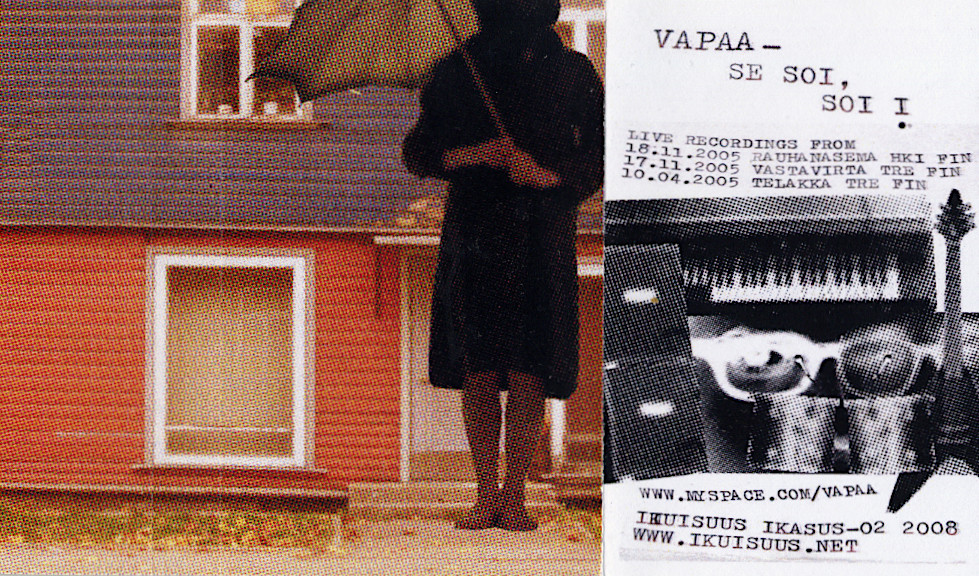 Vapaa - Se Soi, Soi!
Began in 2003 from jam sessions of Joel Kivelä, Jari Koho and Tiitus Petäjäniemi. Many records were quickly made and gigs played aroud Finland. Music was very free played with almost no pre-plans in live situations. Core trio remained center of studio recordings with regular visitor Keijo Virtanen while on live sessions many various people were asked to play with Vapaa. At best there was 10 people on stage playing freely. Band is currently in a kind of a hiatus due geographical situations.
Live performances from 2005. A magical merging of guitar / bass / drums / synth into a psyched out wash of meditative sound.
Live recordings from :
18.11.2005 Rauhanasema, Helsinki, Finland
17.11.2005 Vastavirta, Tampere, Finland
10.04.2005 Telakka, Tampere, Finland
Medium: Music Cassette
Related Products