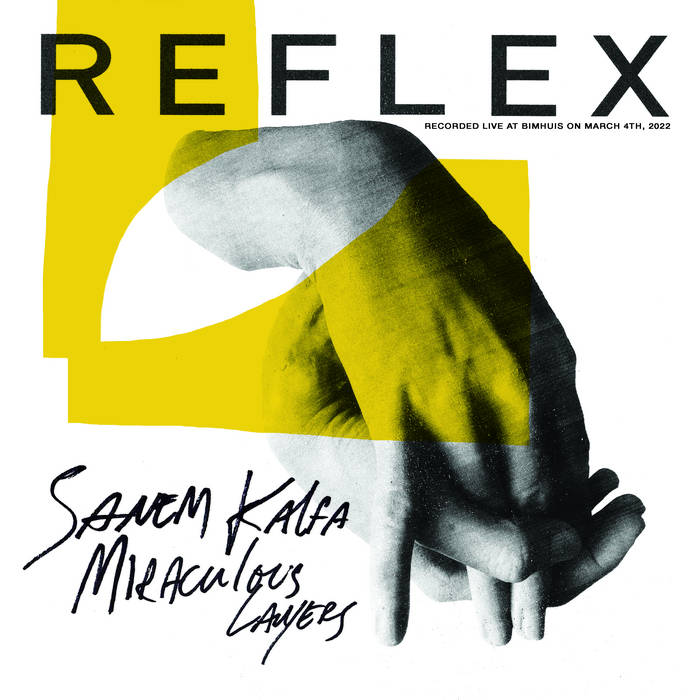 Sanem Kalfa - Reflex: Miraculous Layers
REFLEX is a series of productions by Amsterdam's new music temple BIMHUIS, where they invite artists to reflect on the current zeitgeist in new work. The live recordings result in a new album release.
Composer/singer/cellist Sanem Kalfa was the first artist to create work for REFLEX. Kalfa found herself inspired by physical and emotional changes in times of lockdown. New shapes emerged, molded by invisible hands nudging us into guilt trips, self-care and obligations to create. Conflicting feelings were processed into new compositions. The singer was accompanied on stage by four musicians and a visual artist. 'The songs are mine and also other people's stories,' says Sanem. 'They speak about love, loss, childhood, addiction, fear, joy, hunger.'
Sanem Kalfa – composition, cello, electronics, vocals
Kamucan Yalçin – clarinet, vocals
Marta Warelis – piano, vocals
Fuensanta – double bass, vocals
Sun-Mi Hong – drums, vocals
Ilgen Arzık – decor, costumes
1. Today Is the Day 05:35
2. Quail 06:53
3. No Way Out 07:56
4. When in Silence 06:43
5. Boşlukta 04:16
6. How Close Do You Want Me to Be All of You 07:27
7. Wound 01:31
Recorded live at BIMHUIS on March 4th, 2022 by Marc Schots.
Medium: CD
Related Products