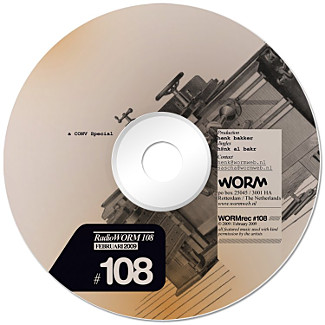 Various Artists - Radio WORM 108
WORM's own monthly compilation that is broadcast by internet and free radio stations worldwide. All they have to do is start the CD, jingles & all. Never a dull moment. All tracks exclusive to this issue.
This one was a CONV special, www.con-v.org which is  a CDR/net label for sound art. Featuring Esther Venrooy, Joseba Irazoki, Vitor Joaquim, Erratic and Lina, christian Toonk, Work, Cory Allen, Rameses iii and Kevin Krebs.
mrow : )
Medium: CD
Related Products