Out of stock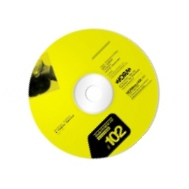 Various Artists - Radio WORM 102
WORM's own monthly compilation that is broadcast by internet and free
radio stations worldwide. All they have to do is start the CD, jingles
& all. Never a dull moment. Second compilation by Sonido Martines:
Dick El Demasiado, Marihuana, Juaneco Y Su combo, Frikstailers, Marcelo Fabian, chancha Via circuito, Slss, El Hijo de la Cumbia, Mia, Carro Whow, Lito Barrientos Y Su Orquesta, Gulf Cartel.
Medium: CD
Related Products