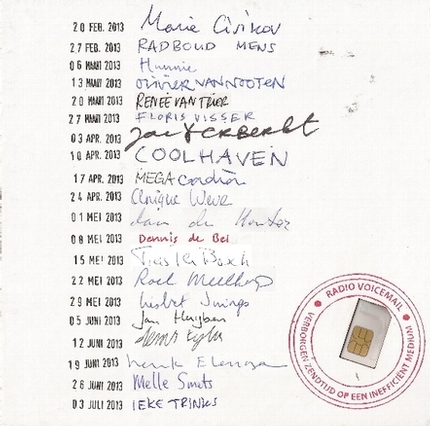 Various Artists - Radio Voicemail
Radio Voicemail was a project by Floris Visser that had its first run in 2013 as a weekly ultra-short radioprogram (one minute and fifty seconds) and could be listened to via voicemail using a Dutch phone number.  Under the motto "hidden airtime on an inefficient medium ' there were 20 broadcasts of short pieces by 22 artists. They were sound pieces, texts, reports and interviews together forming a kind of radioplay. This edition here, a handmade multiple released in a limited edition of 100, archived them for posteriority, not on some disc but via a SIM card.
Unfortunately, the SIM card expired after a few years! It's still a nice art object though and you can still hear the programme if you dial +31(0)108201700.
hybrd
Medium: Art Object
Related Products