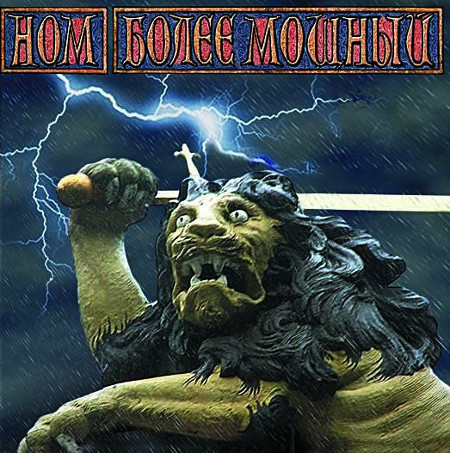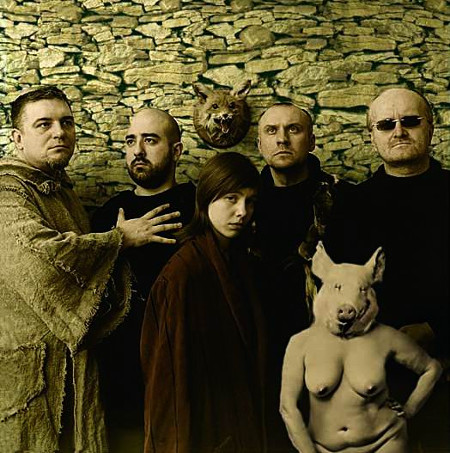 NOM (HOM) - More Powerfull (Более Мощный)
NOM is an acronym for the russian "Informal Youth Organization" used by the official soviet press in 80's. The band "NOM" appeared in St. Petersburg in 1987 as an absurdico-ironical answer to the great number of "rock" groups in post-soviet Russia. The band used musical cliches of all kinds mixed queerly together with elements of mimic show of idiots, thus reaching strong emotional effect over public. Critics called NOM "The last bastion of ruthless Russian satire", following literaturial traditions of Gogol and Kharms. Perhaps, the funniest indie band in Russia.
Besides music NOM is also involved in creative videoactivity, producing numerous videoclips, comic gags and (in the late period) feature films. Its video "Ukrblues" won the 1st prize as the best low-budget video in MIDEM-96, Cannes, France. There's also the publishing department of NOM, which released two books of fiction by NOM-members authorship.
NOM on stage is now presented by: Andrei Kagadeev (guitars, vocals), Nikolai Gusev (keyboard, drum-computer, vocals), Ivan Tourist (show, vocals). One of the former active NOM members, Alexander Liver, sings basso in Geneve Opera now, N.Gusev is also known as the leader of AVIA – band of the first "red wave" from St.Petersburg.
Medium: CD
Related Products