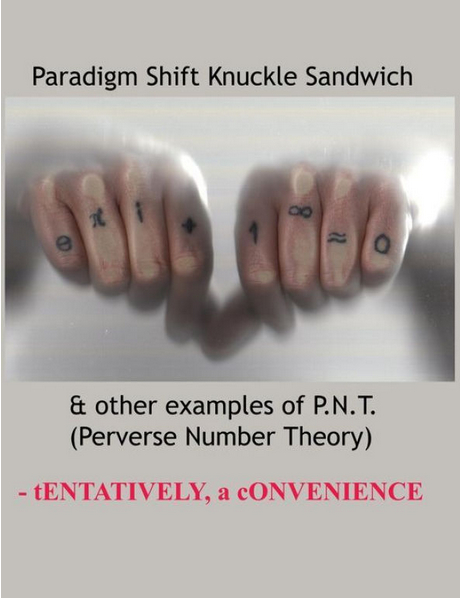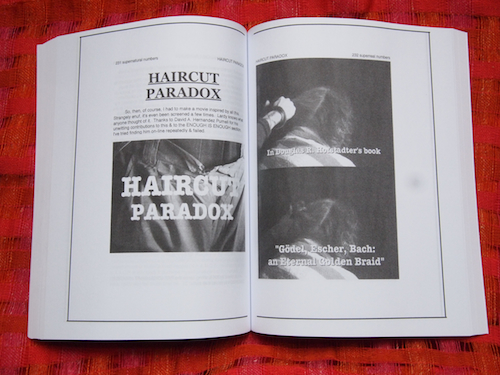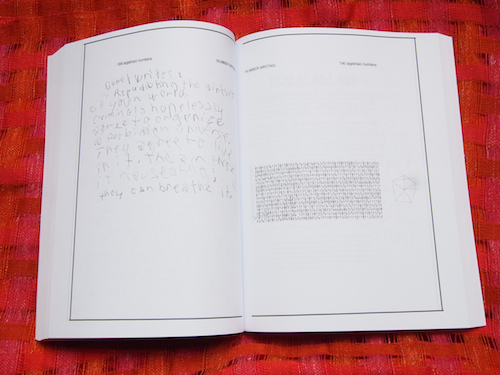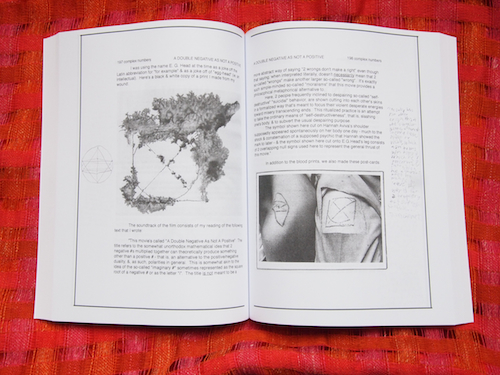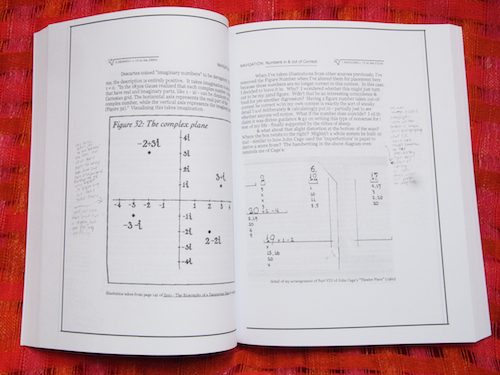 tENTATIVELY, a cONVENIENCE - Paradigm Shift Knuckle Sandwich – & Other Examples of P.N.T. (Perverse Number Theory)
"As a child and a young man I imagined that I might be able to be invisible if I could just vibrate in such a way that light no longer reflected off me but went through me instead." This notion that what can be imagined, can also be applied, has informed many of tENTATIVELY, a cONVENIENCE's actions and choices in life. And pure math, or number theory, has been a tool for him to undermine what he calls "reality maintenance traps." No wonder that 'pataphysics and Alfred Jarry's mind have been of great influence to him. Why he is calling his number theories perverse will hopefully be revealed in this book.
"How many people will enjoy a 'pataphysical math humor cognitive dissidence book?" is what tENTATIVELY, a cONVENIENCE asked himself when he finalized this book after many years of research and fine tuning. Unable to find a publisher willing to produce it, he decided to be his own publisher. Call it wise or call it perverse. But here it is: 407 pages of his P.N.T. variations, with loads of numbers but also loads of nice images, and loads of "marginalia", comments written in the margin by friends. All this turns this book into a playful expedition with, as reward, a wonderful insight in the world of numbers and t, a c's  long history as an artist in those very margins.
Medium: Book
Related Products