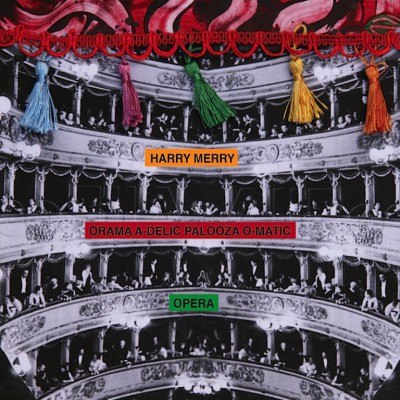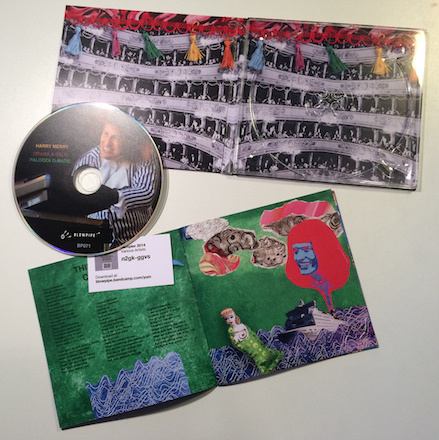 Harry Merry - Orama A-Delic Palooza O-Matic
Sweet Harry is back with a concept album?? A 'Tommy' of the 21st Century? Well Yeah Whatever, you can also listen to it as a nice bunch of new songs, well produced and with the help of a bunch of top musicians! Several of them have worked with Harry for a long time, like Martin Ruiten (guitar), Bruno Ferro Xavier da Silva (bass), and Wouter van Wijk (drums). Nice extra vocals by Tamara Woestenburg.
The Opera tells the story of a group of Latinas on a vacation to Europe. They have picnics on the hills of Austria and Switzerland.
But after one stay at the hotel, they discover that their entire wardrobe has disappeared. The hotel owner provides them with new set of clothes, but they turn out to be traditional Austrian men's wear.
When they find the courage to go out in those clothes, they find out that no one even notices it, for everybody is too busy with their cell phones and text messages. Eventually they buy new garments and finish their holiday with a big bonfire barbecue party before departing back home.
So sit back and be carried away in this Odyssey with the tracklist at hand:
1. Someties We're Quite Obsessed
2. This Cosy Stena Line
3. Refracted in Sculptured Acrylic
4. The Repository of their Confessions
5. The Sky-Fun Reels and Angelica Kneels
6. Latina Picknick
7. Superhuman Struggle
8. Erleen Creates Beauty
9. Ours Clotes Was Stolen
10. Shelterbelt Evolution
11. We Render Exaggeration Patient
Medium: CD
Related Products