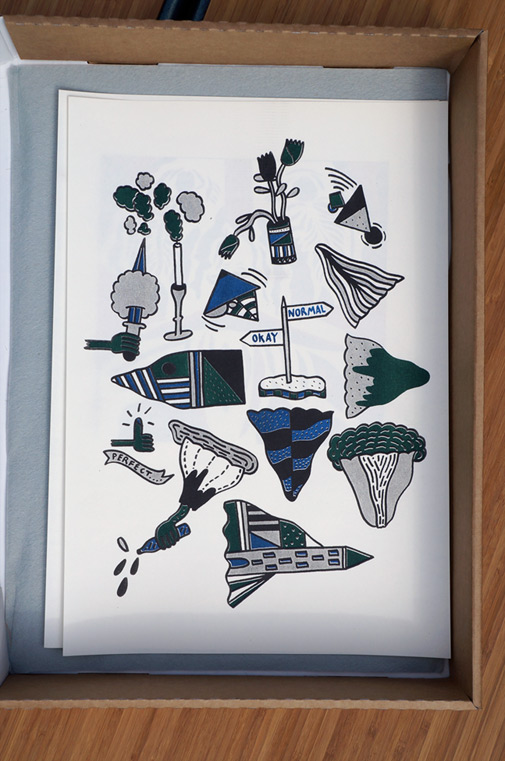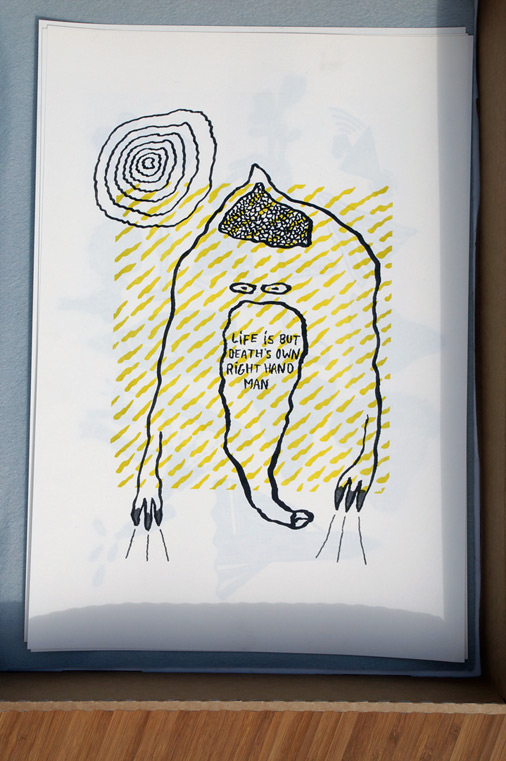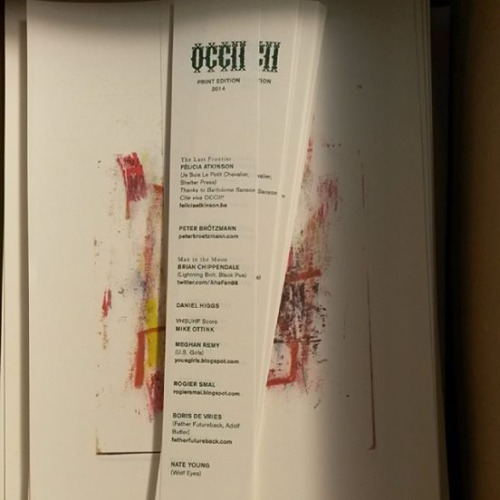 Various Artists - OCCII Print Edition
OCCII, the great, long-running, independent music and art space in Amsterdam produced a really nice box with art prints by artists and musicians who performerd there in 2013. All revenues go to the club itself.
Works by
Félicia Atkinson (Shelter Press, Je Suis Le Petit Chevalier)
Peter Brötzmann
Brian Chippendale (Lightning Bolt, Black Pus)
Daniel Higgs
Mike Ottink (VHSUHF)
Meghan Remy (US Girls)
Rogier Smal
Boris de Vries (Future Fatherback)
Nate Young (Wolf Eyes, Regression)
The prints are risoprinted in an edition of 75, measuring 35,3cm x 25cm each and come in an corresponding archival box.
via this link you can view all individual prints:

Occii is an independent and volunteer-run music venue situated in a now
legalised squat in the Amsterdam Old South, a stage for underground and
radical music acts since its inception in 1984. It is housed in a unique
former tram depot build in 1884 by Abrahalm Salm inspired by a drawing
of Russian painter and architect Viktor Hartmann for the design of a
clock. During the last years the colourful design of the original facade
has been carefully reconstructed and maintained by volunteers.
Medium: Art Object
Related Products