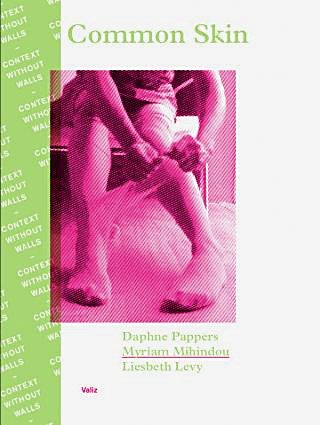 Common Skin - Common Skin
Common Skin is the artistic motif of Myriam Mihindou, the artist on whose work this book is centred. It is also what links the wider issues addressed in this publication. Seeing others as different, clinging to difference, blocks thinking about the value and richness of cultural diversity. The question is: what are the alternatives to alterity, what approaches and (artistic) strategies can open up the perspective towards an 'inclusive' understanding of art? Art critic Daphne Pappers focuses on Mihindou's work like an archaeologist and lays bare different themes, step by step. She throws light on the question of an alternative view of art by combining a variety of philosophical, anthropological and literary approaches in an analysis of Mihindou's work. In continuation, philosopher Liesbeth Levy demonstrates the strength of the philosophy of dialogue of Emmanuel Levinas, which lies in a committed appeal to the encounter with the other.
Published in 2014, paperback, 128 pages.
Publisher:
Valiz
/ ISBN: 978-90-78088-67-7
Medium: Book
Related Products