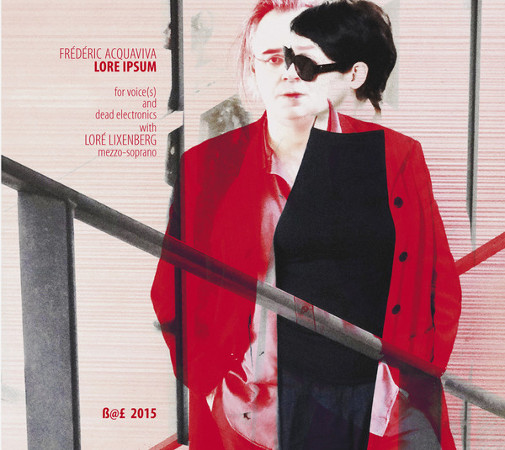 Frédéric Acquaviva - Loré Ipsum
The only sound source of this composition is the voice of Loré Lixenberg, as well as its electronic destruction and the electronic destruction of the electronic destruction of it…
The added spoken voice of the local cultural news on the day of the concert is read by Lore Lixenberg in the language of the countryin wich the peace is realized and integrated or desintegrated by Frédéric Acquaviva.
Realisations on this 3cd set from New York, Copenhagen, Paris London and Tel Aviv.
Electronics [Dead Electronics] – Frédéric Acquaviva
Mezzo-soprano Vocals – Loré Lixenberg.
VXX
Medium: 3CD
Related Products