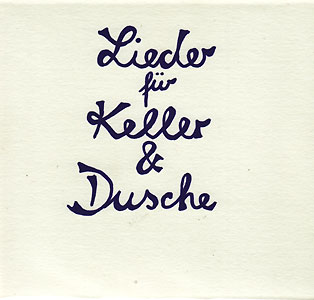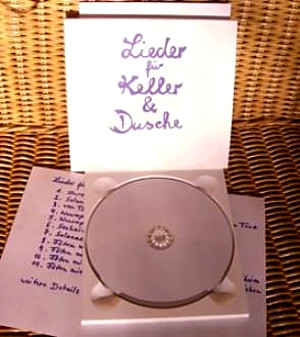 Various Artists - Lieder Für Keller und Dusche
Compilation by Frank Rowenta, a prominent figure in the Aachen underground music scene. His label Eigenbau (which means self-built) records put a lot of love in this beautifully handcrafted album. It is a compilation of very different musical styles. From spoken word and
kitchen noise to haunting persian beats and minimal Neue Deutsche Welle-like tunes. We have Seeheimer Kreis, Föten mit Flöten, we have the Sturclub the Siemers Voran Duo, Van Daale, Solnaceae Tan and a funny project called Neuropäpste who produced a remake of an 80s underground hit by the Aachener Nero's Tanzende Elektropäpste. To be played anywhere and not only in your basement or shower.
Medium: CD
Related Products