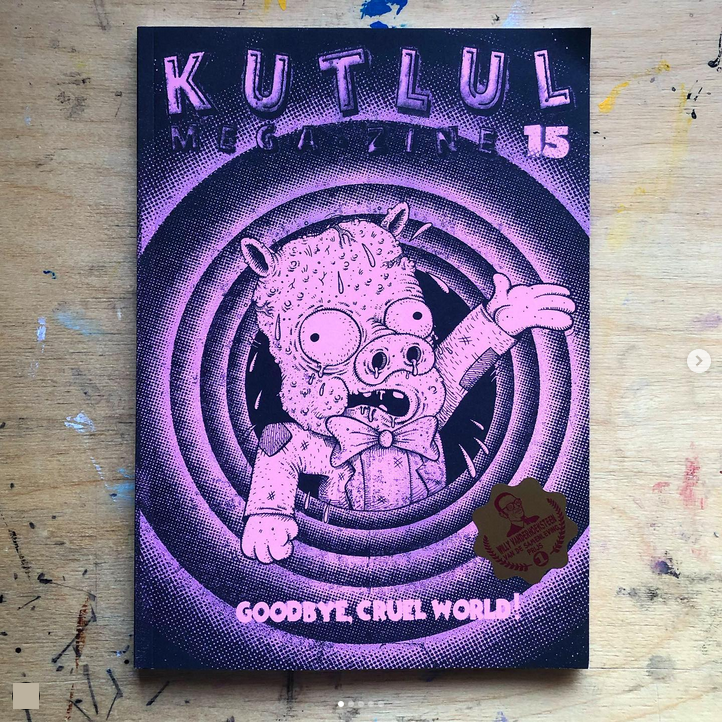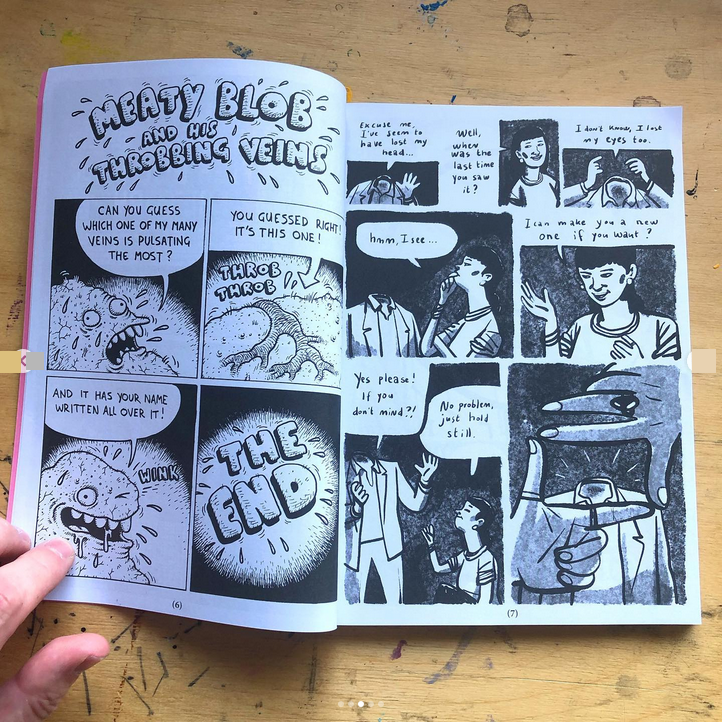 Kutlul - #15 – Goodbye Cruel World!
Double-volume edition meant as a goodbye. This was the last edition of Kutlul. Onwards, say editors Joost Halbertsma and Dirk Verschure, to new projects, which no doubt will still be in graphics and comics.
Going out with a bang, eh? Thanks to the contributors: Vera Be, Maarten van der Meer, Niels Kalk , Simeon van den Ende, Isabella Levanon, Peter Vianen, Oleg Orsolya, Marc Kolle, Karla Paloma, Ale Rodriguez, Geert Oosterhof, Larie Cook, Japio dela Hiti , Mat Pogo, Dick Verdult, Nora Below, Argibald, Richard Cowdry, Joris Bas Backer, Tessa Biemans, Jeroen Funke, Mykle Hansen, Al Burian, Geleéregen, Christopher Spirandio, Trazo Podrido, Marcel Ruijters, Rogier Smal, Dr. Neipold, Eugene von K, Marianskiye Walruskiye , Cristina Vives Brozgol, Romig Le Ouerlé DED, Paul Winck, Vincent Zurwesten, Sabine de Graaf, Alex France, Martien Bos, Daniele Murtas, Lilli Loge, Andy Leuenberger, and of course the editors themselves.
129 pages in total!
Awarded with the Willy Vanderhoeksteen Van de Samenleving Prijs.
Publisher:
Kutlul
/ # 15 (last issue)
Medium: Magazine
Related Products