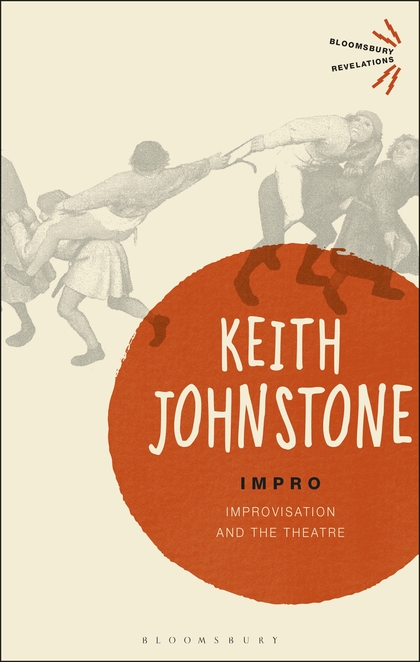 Keith Johnstone - Impro : Improvisation And The Theatre
Impro is a landmark work from 1981 where Keith Johnstone provides a revelatory guide to rediscovering and unlocking the imagination. Admired for its clarity and zest, Impro lays bare the techniques and exercises used to foster spontaneity and narrative skill for actors. These techniques and exercises were evolved in the actors' studio, when he was Associate Director of the Royal Court and then in demonstrations to schools and colleges and ultimately in the founding of a company of performers called The Theatre Machine.
Divided into four sections, 'Status', 'Spontaneity', 'Narrative Skills' and 'Masks and Trance', arranged more or less in the order a group might approach them, the book sets out the specific approaches which Johnstone has himself found most useful and most stimulating. The result is a fascinating exploration of the nature of spontaneous creativity.
'If teachers were honoured in the British theatre along-side directors, designers and playwrights, Keith Johnstone would be as familiar a name as are those of . . . Jocelyn Herbert, Edward Bond and other young talents who were drawn to the great lodestone of the Royal Court Theatre in the late 1950s. As head of the script department, Johnstone played a crucial part in the development of the 'writers' theatre.' Irving Wardle
Table of Contents:
Preface by Irving Wardle
Introduction
Status
Spontaneity
Narrative Skills
Masks and Trance
Paperback, this edition from 2018, 208 pages.
Medium: Book
Related Products