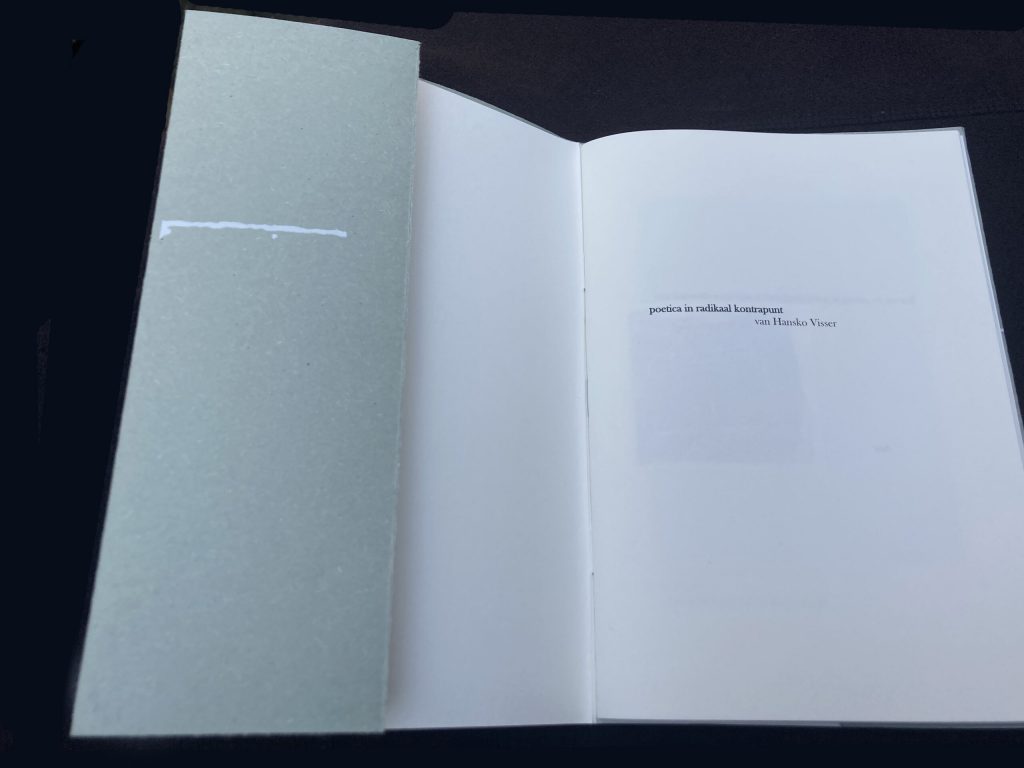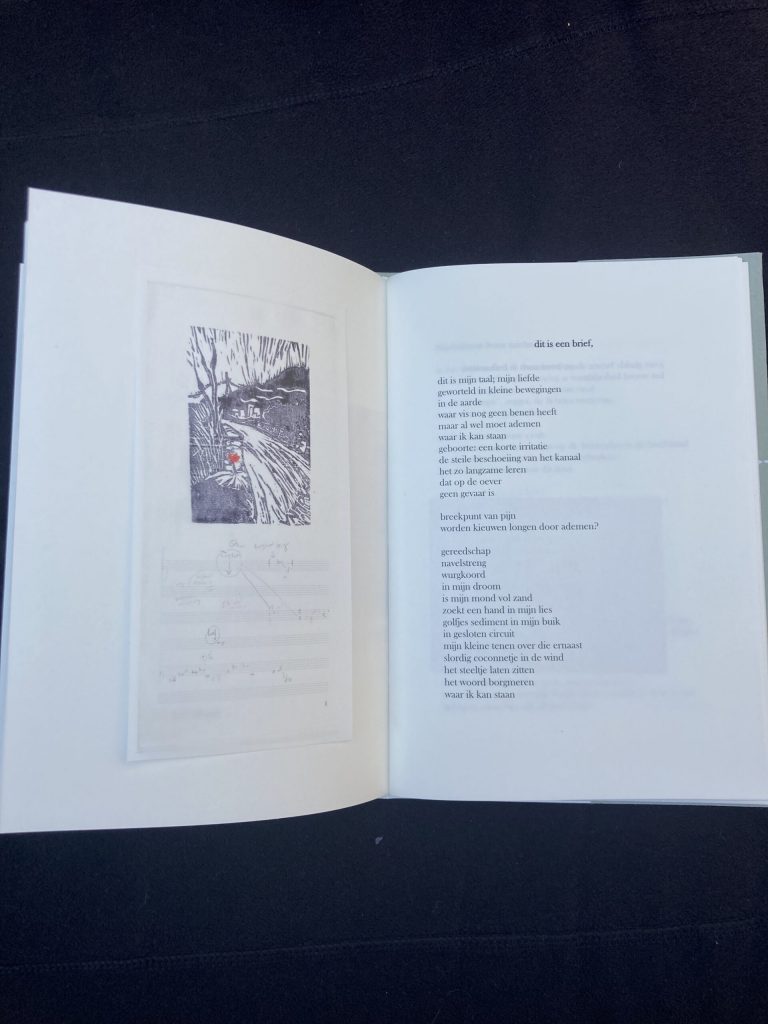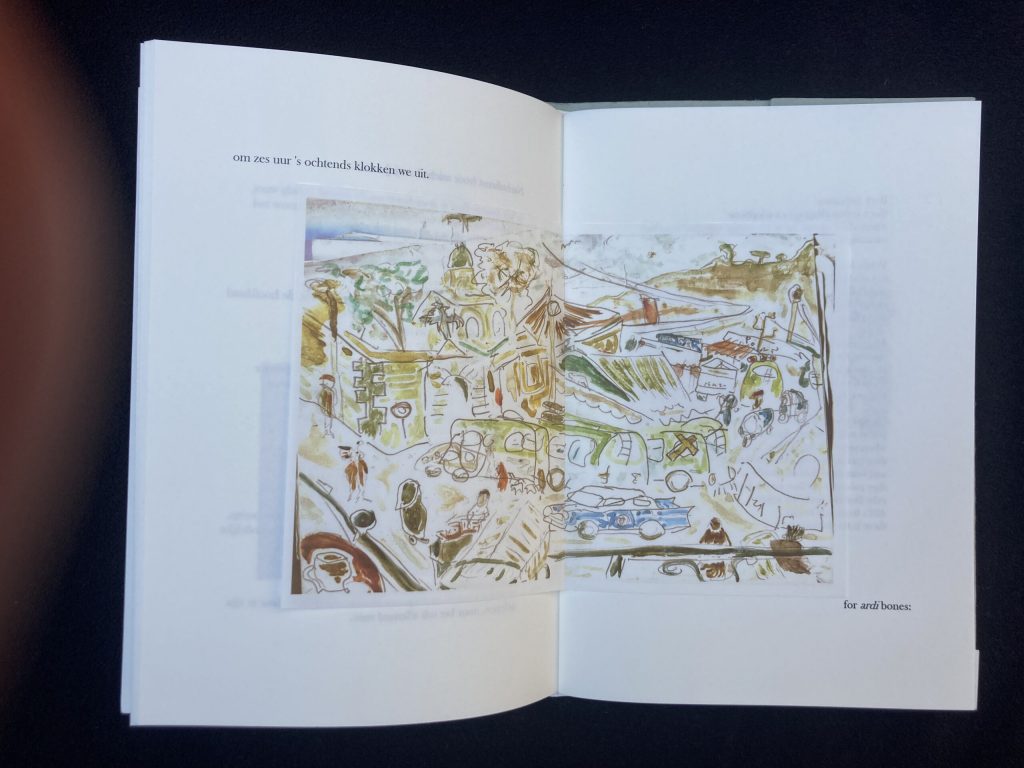 Hansko Visser - Wuivend en Buigend
In Dutch. Nice edition of poems and drawings by Hansko Visser, who we know as central figure of the group Plan Kruutntoone. His artwork can also be seen on their album "Pas maar op, want deze tas is van Zorro (en Zorro houdt van mij)"
Nice about this is that all drawings are on loose bits of paper in an envelope attached in the heart of the book, and empty fields indicate where you can paste each drawing next to its text. If you want!
Hansko himself writes:
Wuivend en buigend bevat een aantal teksten en tekeningen
over muziek en liefde, vaderschap, mijn broer, over angst
en de dood en over appels plukken in de polder.
Over rivieren, bergen en stations, politiek
en zogenaamde stoornissen,
maar vooral over muziek (en liefde).
mijn voorbeelden waren:
Igor S. (muzikale poëtica in de vorm van zes lessen)
John B. (Bento's Sketchbook)
maar vooral:
Notes (8 Pieces) Source a New World Music: Creative Music
by leo smith
Published in 2021, about 50 pages. Printed on a beautiful quality paper. Very tasteful.
Medium: Book
Related Products