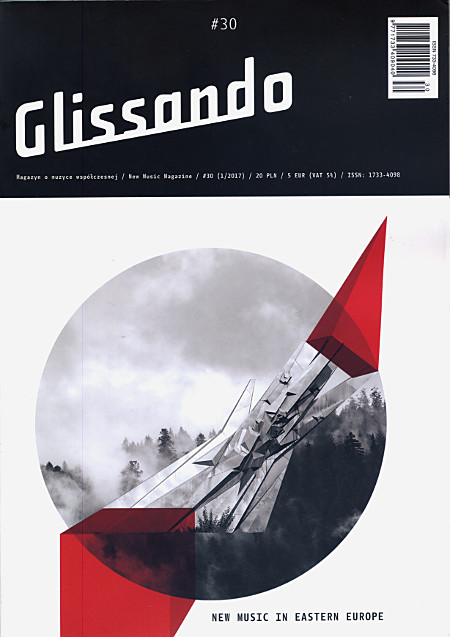 Glissando - #30: New Music In Eastern Europe
The jubilee issue of Glissando edited by Jan Topolski is another journey into the territories of new music in Central and Eastern Europe. Nearly 30 articles, most of them in English (with alternative versions available at www.glissando.pl), divided in 4 blocks. Focuse lies on new music from the countries of the former Yugoslavia and the Visegrad Group, as well as Romania, Russia, Belarus, and Ukraine. The Reconaissances are made up of subjective explorations and diagnoses: all of them, from Romanian resorts, through Russian futurism, to Hungarian radio and Yugoslavian monuments, share the common denominator of a hauntological longing.
Maps take the reader for a walk through six metropolises teeming with musical life, showing the most important places and events – often entirely off the beaten track (Petersburg, Lvov, Ljubljana, Budapest, Bratislava and Prague).
The Mirrors are in-depth studies of important, but forgotten, phenomena: the Hungarian New Music Studio, the Zagreb Music Biennale, John Cage and electronic music in Yugoslavia, the Russian group Popmechanika, but also the sonic approach to the Prague Spring and modern demonstrations. Silhouettes aim to bring back – or bring out – selected figures from music and performatics, hailing from many countries and generations: Katalin Ladik (Serbia/Hungary), Jozef Malovec (Slovakia), Petr Kofroň (Czech Republic), Irinel Anghel (Romania), Boris Filanovsky (Russia), Oxana Omelchuk (Belarus), Alexei Shmurak (Ukraine) and Anna Zaradny (Poland).
Issue from 2017, A4 format, 152 pages.
Medium: Magazine
Related Products