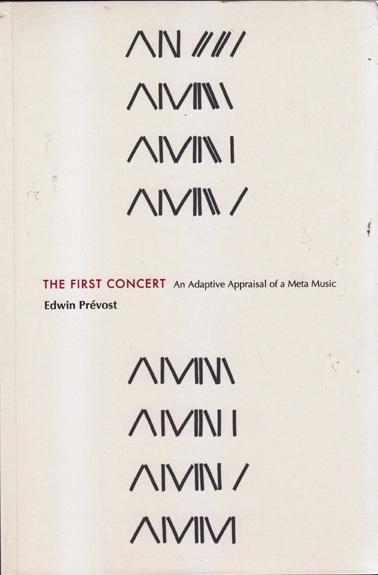 Eddie Prevost - The First Concert
Percussionist Eddie Prévost co-founded, in the 1960s, the seminal improvising music ensemble AMM. In this book he presents a very personal philosophy of music informed by his long working practice and inspired by the London weekly improvisation workshop he first convened in 1999. Perhaps controversially, this view is mediated through the developing critical discourse of adaptionism; a perspective grounded in Darwinian conceptions of human nature. Music herein is examined for its cognitive and generative qualities to see how our evolved biological and emergent cultural legacy reflects our needs and dreams. This survey visits ethnomusicology, folk music, jazz, contemporary music and 'world music' as well as focusing upon various forms of improvisation – observing their effect upon human relations and aspirations. However, there are also analytical and ultimately positive suggestions towards future 'metamusical' practices. These mirror and potentially meet the aspirations of a growing community who wish to engage with the world – with all its history and chance conditionals – by applying a free-will in making music that is creative and collegiate.
Paperback, published in 2011, 250 pages.
Medium: Book
Related Products