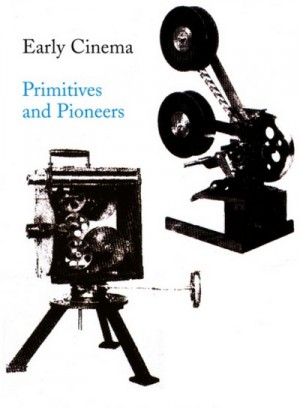 Various Artists - Early Cinema – Primitives and Pioneers
This double-disc set provides an entertaining look at how many film techniques such as the close-up, the cut-away and editing, were first invented by film-makers before the turn of the century.
Amongst the many gems in this compilation are:
* 13 shorts by the Lumiere brothers, which formed the first projected film show to a paying public in Britain – at Regent Street Polytechnic in 1896.
* George Melies' 'Voyage a travers l'impossible'.
* Birt Acres' Rough Sea at Dover.
* Nine films by the Pathe Brothers, including 'Ali Baba et les quarante voleurs' and an example of early film voyeurism in 'Peeping Tom'.
* Five films from the Hepworth Company, including the highly successful kidnapping drama 'Rescued by Rover'.
* An actuality publicity film commissioned by the biscuit company Peek Frean & Co.
* 'A Day in the Life of a Coalminer', a documentary produced by the Kineto Production Company in 1910.
* From the Edison Company; Dewar's It's Scotch (reputedly the first advertising film), Edwin S Porter's The Gay Shoe Clerk, The Great Train Robbery and the popular The Dream of a Rarebit Fiend (adapted from Winsor McCay's comicstrip).
Medium: 2DVD
Related Products