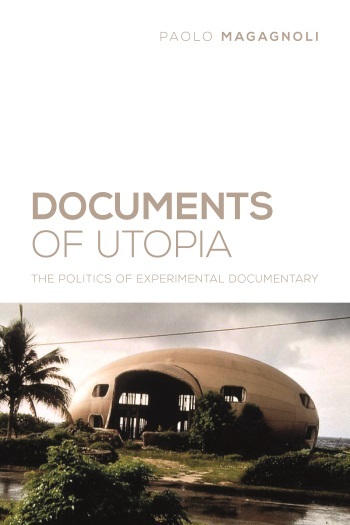 Paolo Magagnoli - Documents Of Utopia – The Politics Of Experimental Documentary
Experimental documentary projects of significant artists of today: Hito Steyerl, Joachim Koester, Tacita Dean, Matthew Buckingham, Zoe Leonard, Jean-Luc Moulène, Ilya and Emilia Kabakov, Jon Thomson and Alison Craighead, and Anri Sala. Their films, videos, and photographic series address failed utopian experiments and counter-hegemonic social practices.
This study illustrates the political significance of these artistic practices and critically contributes to the debate on the conditions of utopian thinking in late-capitalist society, arguing that contemporary artists' interest in the past is the result of a shift within the temporal organization of the utopian imagination from its futuristic pole toward remembrance. The book therefore provides one of the first critical examinations of the recent turn toward documentary in the field of contemporary art.
Paperback, 224 pages, published in 2015.
Table of Contents
Acknowledgments
Introduction. Nostalgia: Pathological and Critical
1. Ruins of Utopia
2. Reinventing Propaganda Films
3. Archives of Commodities
4. Digital Utopia in the Post-Internet Age
Epilogue: Utopia Now
Bibliography
Index
About the Author
Paolo Magagnoli is a Lecturer in Art History in the School of Communication and Arts at the University of Queensland, Australia. He writes widely on modern and contemporary art, with a focus on the history of experimental cinema and photography.
Medium: Book
Related Products