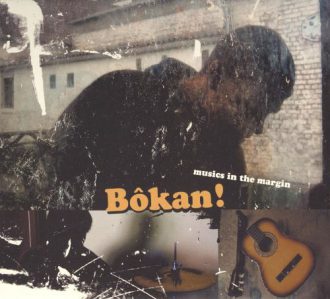 Various Artists - Bôkan! (Musics In The Margin 2)
Part 2 of Sub Rosa's series "Musics in the Margin" focusing on outsider music or maybe 'musique brut?'.
Produced as part of the music workshops at the institute La Porte Ouverte (Blicquy, Leuze-en-Hainaut). In these workshops, youngsters are given an opportunity at the microphone, percussion, guitar, piano, recording – in a word: music – a try, often for the very first time in their life.  These recordings undoubtedly hold a few invaluable gems. Sometimes it took a day of work to produce some of these pieces (for instance track 5), but usually the live takes have been left alone, with no additional work.
A striking experience if there ever was one, full of surprises, mysteries, and meetings, "Bôkan!" is an excerpt, a trace, a marker of a destabilizing yet stimulating music experience, an endearing record because it was produced under very special conditions, with very unique young people.
Artists: Brian, Jérémie, Anthony, David, Johnny, Thomas, Karim, Laurent, Loïc, Ludwin, Michel-Frédéric, Philippe & Guillaume (from 13 to 19 years old), La Porte Ouverte, Blicquy, Leuze-en-Hainaut.
Medium: CD
Related Products