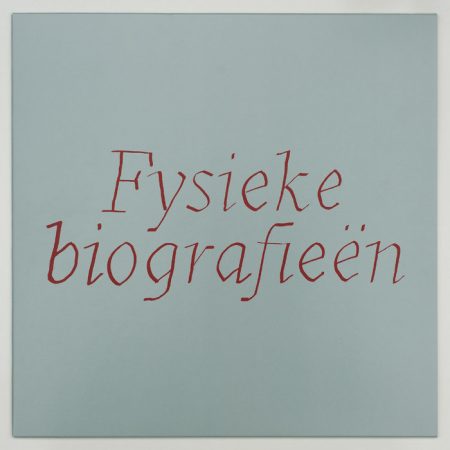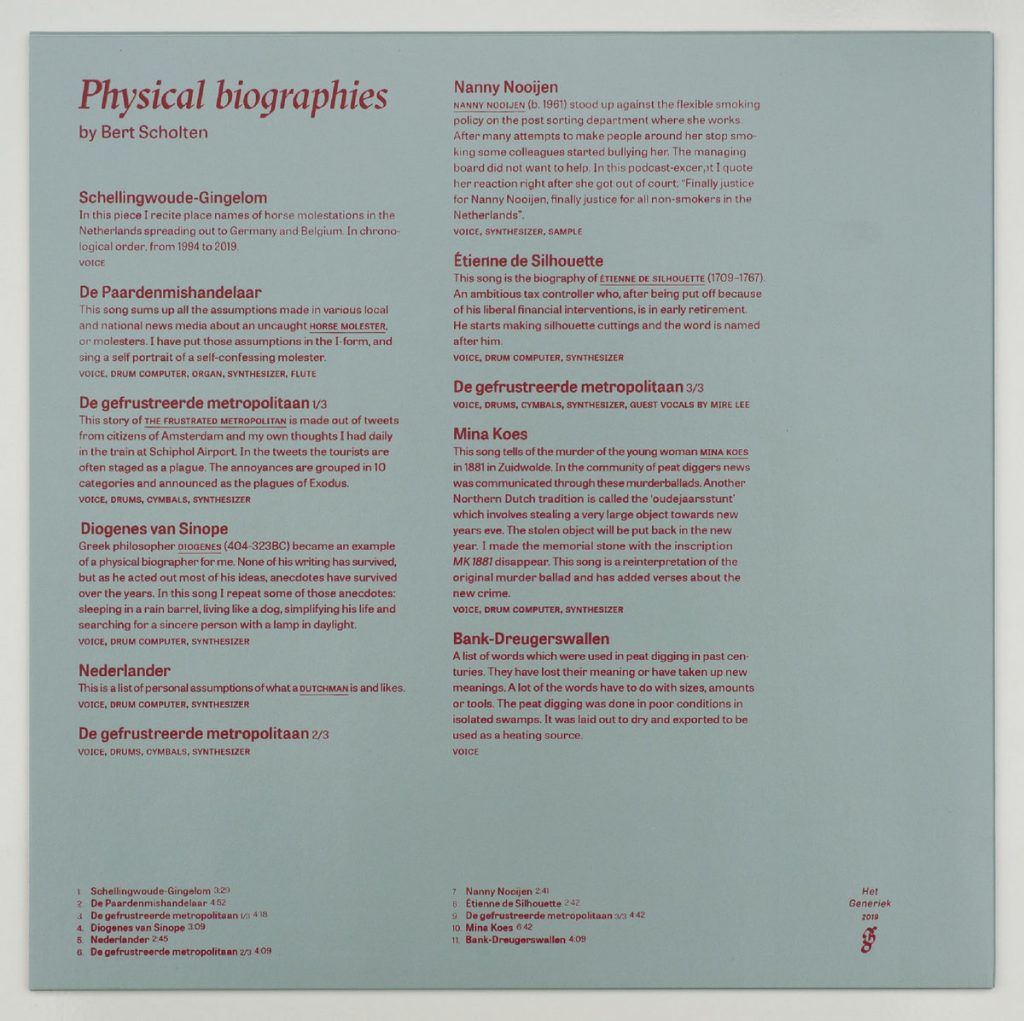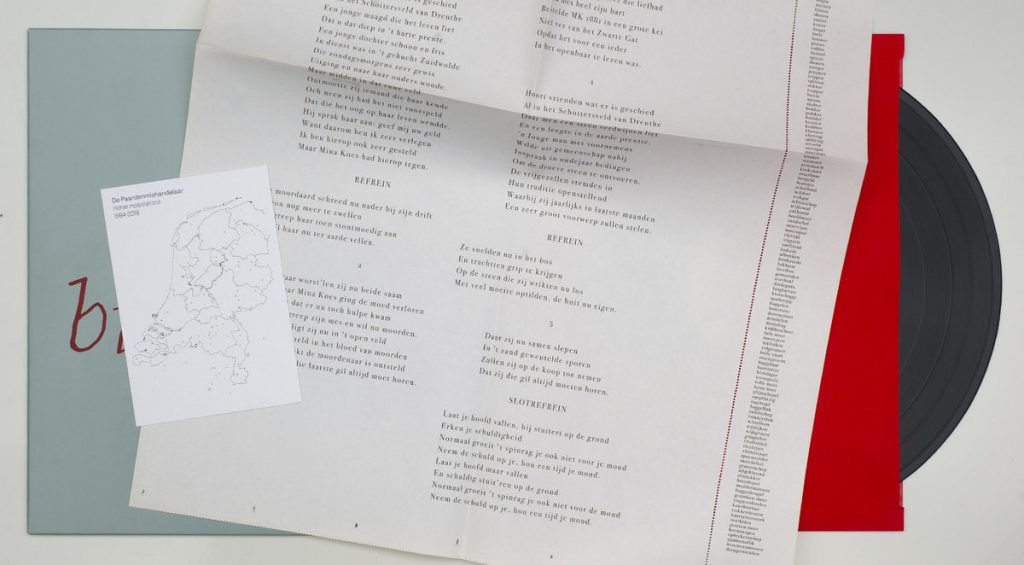 Bert Scholten - Fysieke Biografieën
Bert Scholten is often called a contemporary troubadour, fascinated as he is by the tradition of spreading stories via song. Scholten's songs, with titles as 'De Paardenmishandelaar' (The Horse Abuser), 'De Gefrustreerde Metropolitaan' (The Frustrated Metropolitan) or 'Mina Koes', find their origin in old folk stories or local news items, often from the Northern Netherlands. Scholten investigates these stories of which there are often different versions. They evolve into songs that make him sound sometimes like the Dutch reincarnation of Daniel Johnston, with minimal instrumentation. Or they are recited as a sort of internal monologues, like mini radioplays.
Fysieke Biografieën ('Physical Biographies') collects studio versions of his performances and podcasts from recent years, while he studied at the Rijksakademie in Amsterdam. The lyrics are all in Dutch.
There is a lot of handcraft in the package here.  Screenprinted sleeves, 'Mina Koes' fold-out newspaper, tearable wordlist and postcard with digital download code. On the back of the sleeve there is a description of each song in English. Limited edition of 200 signed and numbered copies.
Medium: LP
Related Products