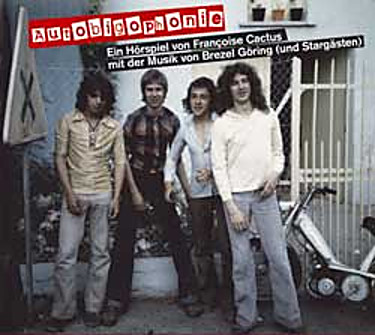 Françoise Cactus - Autobigophonie
Hörspiel (radioplay) produced by Bayerischer Rundfunk in 2004.
Adapted from the book Autobigophonie by Françoise Cactus (of Stereo Total fame), published by Martin Schmitz Verlag in 1996. The music for this album was composed by Brezel Göring.
Some chapters from over a hundred short chapters in the book were rewritten as songs, performed by Patric Catani, Brezel Göring, Chris Imler, Felix Kubin, Beth Love, Gina d'Orio and Deborah Schamoni.
Medium: CD
Related Products