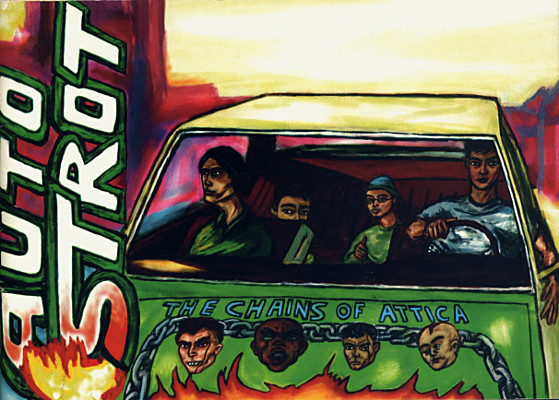 Antistrot - Auto Strot
Formed in 1996 by Paul Borchers, Johan Kleinjan and Bruno Ferro Xavier Da Silva (later joined by David Elshout, Silas Schletterer and Michiel Walrave.) the feisty Dutch collective who called them selfs Antistrot printed this artists book in about 2000 with the topic cars (due to the used printing materials in this book the center, a separate inlay, unfortunately has some sticking damage).
As group of artists Antistrot work together as individuals on murals and paintings. The creative process focusses on creating as a group, using the same medium but mixing individual styles.
Medium: Book
Related Products