Out of stock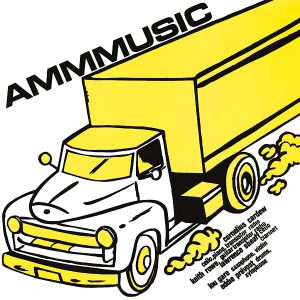 AMM - AMMUSIC (CD)
Classic debut album from 1966 by AMM and one of the cornerstones of the experimental music tradition available again in its original form, replete with Keith Rowe's beautiful pop art cover. A testament to the interaction between the experimental avant-garde and the countercultural underground, the album was originally released on Elektra.
Formed in 1965 by three players from the emerging British jazz avant-garde, AMM quickly evolved from a free jazz group into something decidedly more difficult to categorise. By the time these recordings were made, two more members had joined the group: another Westbrook associate, Lawrence Sheaff, and the radical composer Cornelius Cardew. Using a combination of conventional instruments and unconventional methods of sound production (most famously Keith Rowe's prepared tabletop guitar, but also prepared piano and transistor radio), the group performed improvised pieces often running for over two hours and ranging from extended periods of silence to terrifying cacophonies.
AMM, initially through an engagement with eastern philosophy and mysticism and later though a politicized communitarianism, sought to develop a collective sonic identity in which individual contributions could barely be discerned. In the performances captured on AMMMusic the use of numerous auxiliary instruments and devices, including radios played by three members of the group, contribute to the sensation that the music is composed as a single monolithic object with multiple facets, rather than as an interaction between five distinct voices.
Cornelius Cardew: piano, cello and transistor radio
Lou Gare: Tenor sax and violin
Eddie Prévost: drums, xylophone, bells and cymbals
Keith Rowe: electric guitar and transistor radio
Lawrence Sheaff: cello, accordion, clarinet and transistor radio.
Also available on LP.
Medium: CD
Related Products