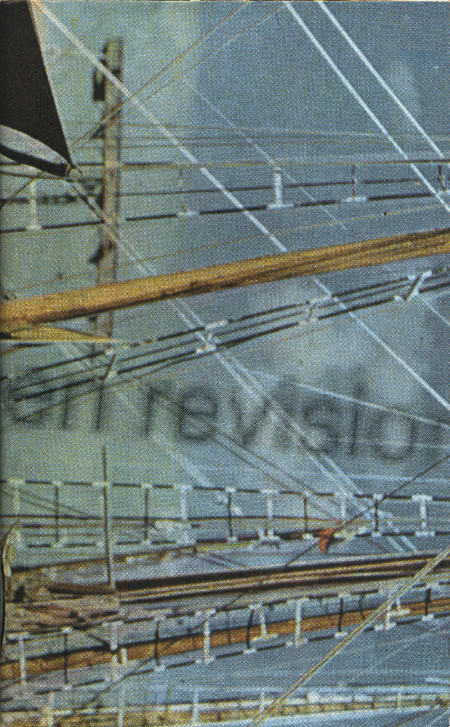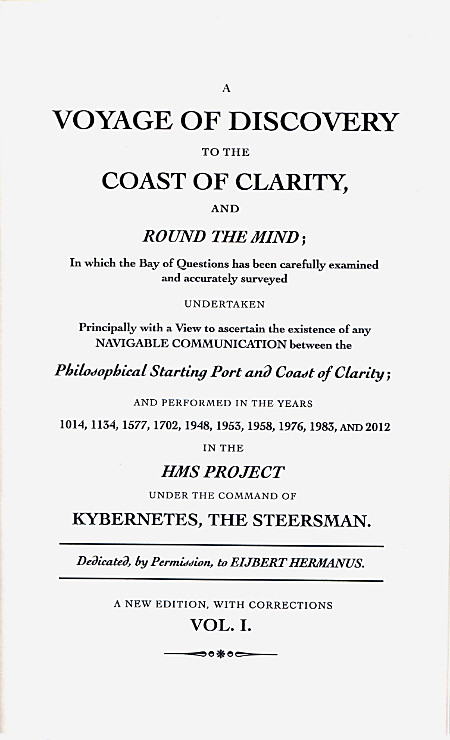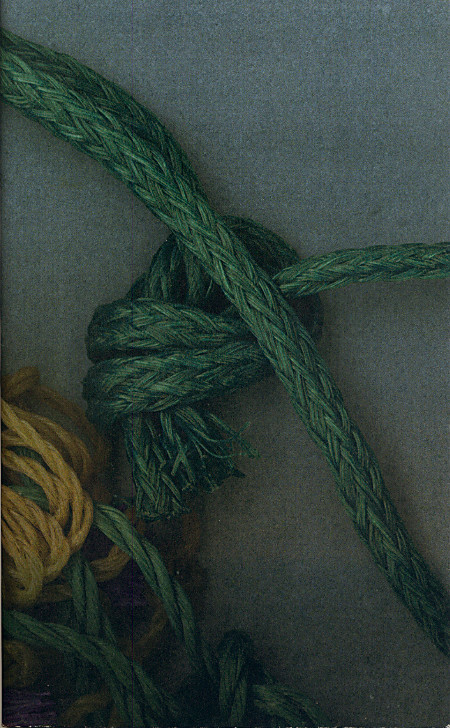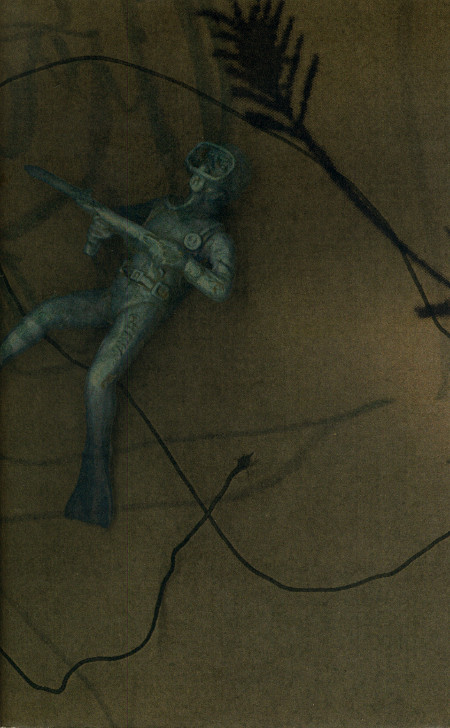 Inge Hoonte - A Voyage Of Discovery
Inge Hoonte is a Dutch multi-disciplinary artist. She received her MFA from the School of the Art Institute of Chicago and currently resides in Rotterdam, NL. Her work has been presented internationally.
"A Voyage of Discovery is a factive travelogue of my journey sailing around the Mind; from the Philosophical Starting Port to the Island of Confirmation, via the neighboring Island of Self-Doubt. Captain Kybernetes, my long-time companion and excellent steersman of the HMS Project, guided me through previously known and unchartered territory. Along the way we conversed with scientists, scholars, and other knowledgeable creatures about the ebbs and flows of the Mind's self-corrective mechanisms."
Self-published in an edition of 500, each 44-page publication has its own, unique, full-color copied cover with imagery that was gathered during the journey. The covers are folded around a black and white, mass printed booklet on off-white, biotop paper.
In stock are 3 copies with their own cover.
Medium: Book
Related Products