Out of stock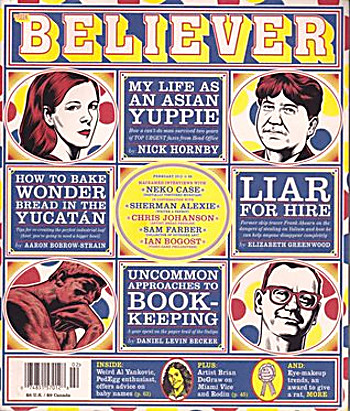 The Believer - #87
Atomic Bread Baking at Home by Aaron Bobrow-Strain:
The history of sliced bread in America provides a cautionary tale for equating food intake with societal health.
Sherman Alexie in conversation with Neko Case
"Nobody ever asks us to have authority. Nobody assigns us authority."
Sam Farber interviewed by Katie Bachner:
The trustee of the American Folk Art Museum and collector of outsider artists discusses expanding the confines of the mainstream.
Medium: Magazine
Related Products