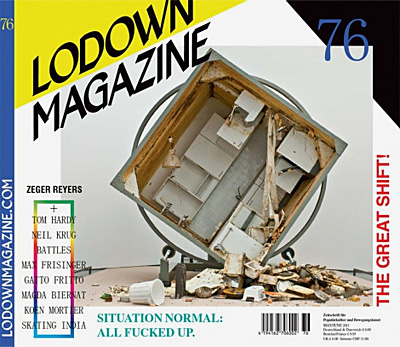 Lodown Magazine - # 76
Situation normal: all fucked up. Representatives of 'The Great Shift!' are highlighted. Zeger Reyers, Tom Hardy, Neil Krug, Battles, Max Frisinger, Gatto
Fritto, Magda Biernat, Koen Mortier, Skating India, Andrew Pommier, Gang
Gang Dance, DyE, Neil Krug, Rachel de Joode, Abuse Industries, amongst others. The message? It's about time people readopt a sense of rarity that has been lost or forgotten over the last century.
Medium: Magazine
Related Products