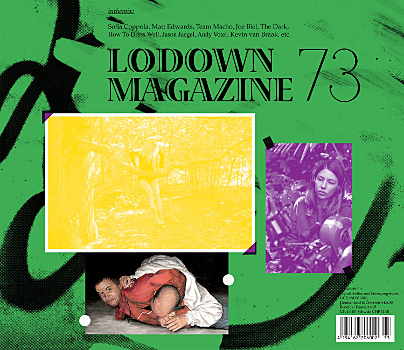 Lodown Magazine - # 73
All about pop culture. How to rise above the cheap trappings of a world where blogs are doing magazines, magazines are founding galleries, galleries are turned into fashion labels, fashion labels are opening bars, bars are generating artists and artists are starting to write and only time wil tell the difference between being a brilliant mind and being just a fashionable Jive Bunny. This issue features Sofia Coppola, Matt Edwards, Team Macho, Joe Biel, The Dark, How To
Dress Well, Jason Jaegel, Andy Votel, Kevin Van Braak and much more.
Medium: Magazine
Related Products